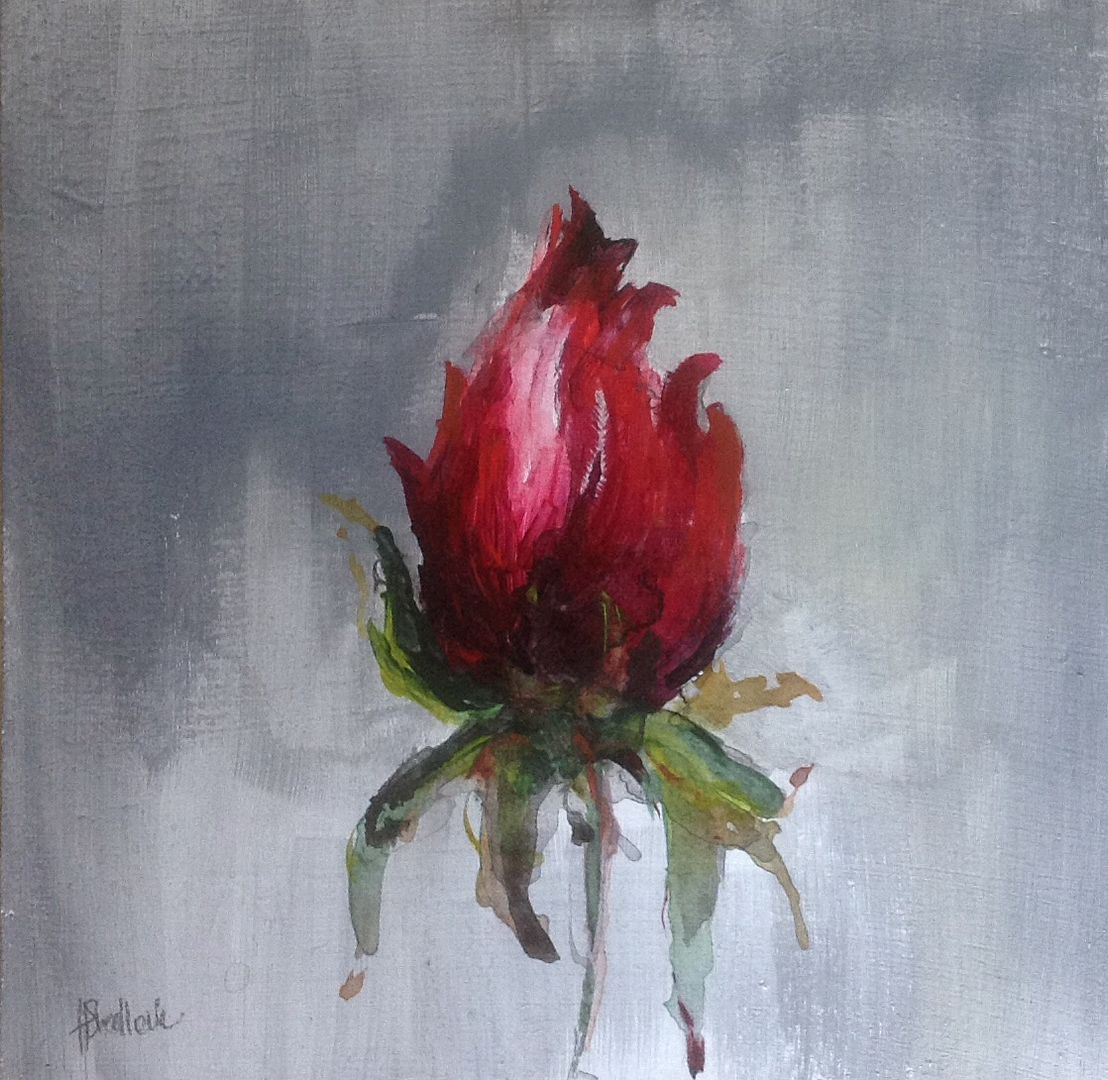 Daily painting #681 6"x6" ink and acrylic on primed panel
We have been away camping in the Drakensberg mountains. We took no electronics with us other than a phone in case of emergency and so it was a fabulous time to unplug, disconnect and recharge. Being in the mountains has a way of helping you do that...fresh air, beautiful scenery, birds, trees, camp fires, family time.....aaaahhhh....I could go back today! But I was equally delighted to arrive home to my chaotic, messy happy place...my studio. I had left a little red rose bud in a small vase on my desk. To my delight it had started to dry out retaining the beautiful little bud shape and it had kept the rich deep crimson red tones. I have shared an image of the progress of the little painting....
It's fabulous to be on holiday but equally delightful to be back!
Purchase paintings at
Heidi Shedlock Fine Art
(Click on the highlighted writing to view gallery of available daily paintings)