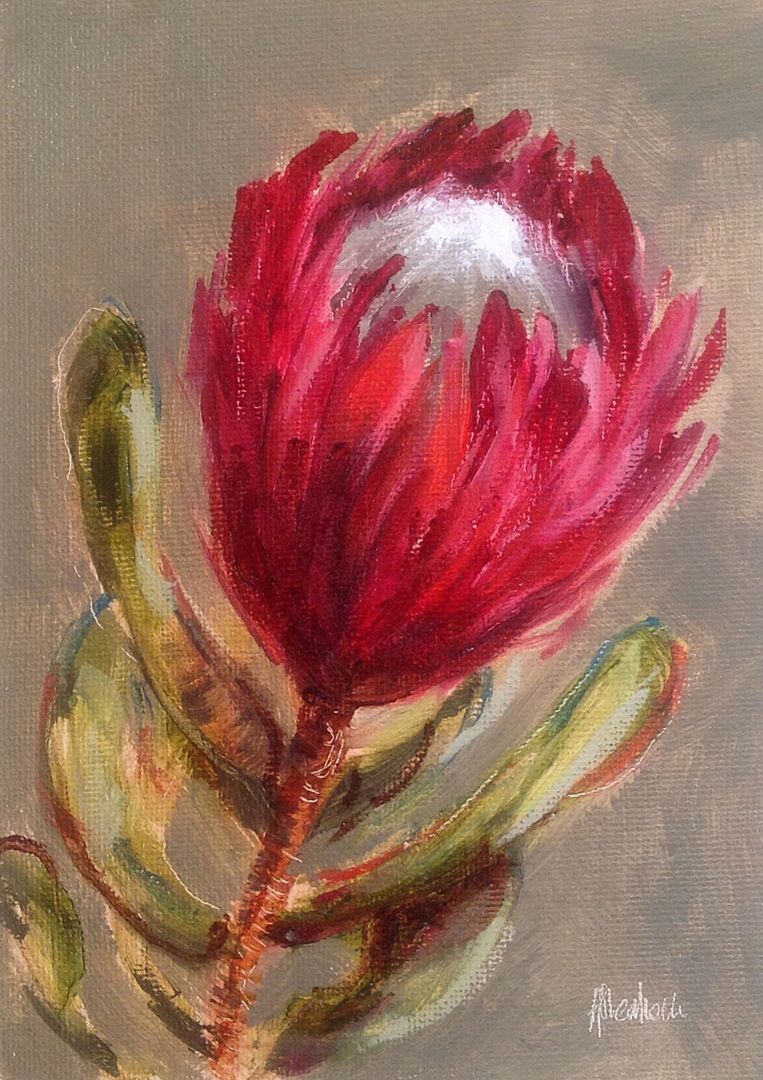 Daily painting #709 5"x7" oil on primed canvas panel
Yesterday was spent grocery shopping, cooking and getting organized again. As many of you know, last year we gave up eating all sugar (including all those nasties hidden in the food we 'think' is healthy) and so it is important to be organized. A little planning and preparation goes a long way to keeping us on the track of eating real whole food. So my kitchen is organized again, my fridge full of goodness, my house is bright with fresh flowers (my one indulgence) and finally I am able to squeeze fresh paint onto my palette too! I am working on a large floral painting in ink and acrylic but first a quick little protea daily painting to get me in the mood! When I keep everything around me well organized it helps to keep my creative (often disorganized) brain on track. Being organized is so much harder for me (no OCD here HA), but I know it's crucial to the process that comes from creative chaos. Organized chaos is good for me!
Have a wonderful day...
Purchase paintings at
Heidi Shedlock Fine Art