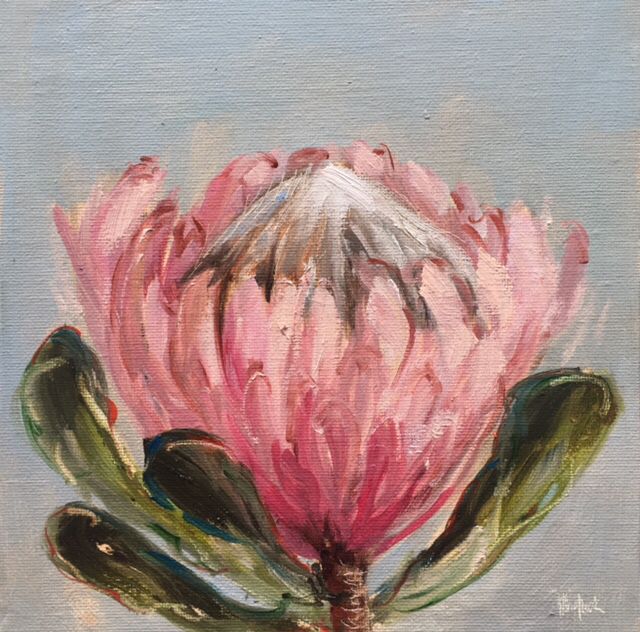 Daily painting #713 8"x8" oil on primed panel
Thank you to everyone who joined in the creative sharing on my Facebook page yesterday. It is wonderful to see the variety of creative engagements, and even more fun to share and hopefully inspire others to engage in a more creative way. We will do it again, so if you didn't get around to sharing something creative you do....next time it's your turn...and I look forward to seeing!
I have had a bunch of beautiful big proteas in my studio that I am painting for a client so here is just one of them....to share with you!
Purchase paintings at
Heidi Shedlock Fine Art
(Click on the highlighted writing to view gallery of available daily paintings)