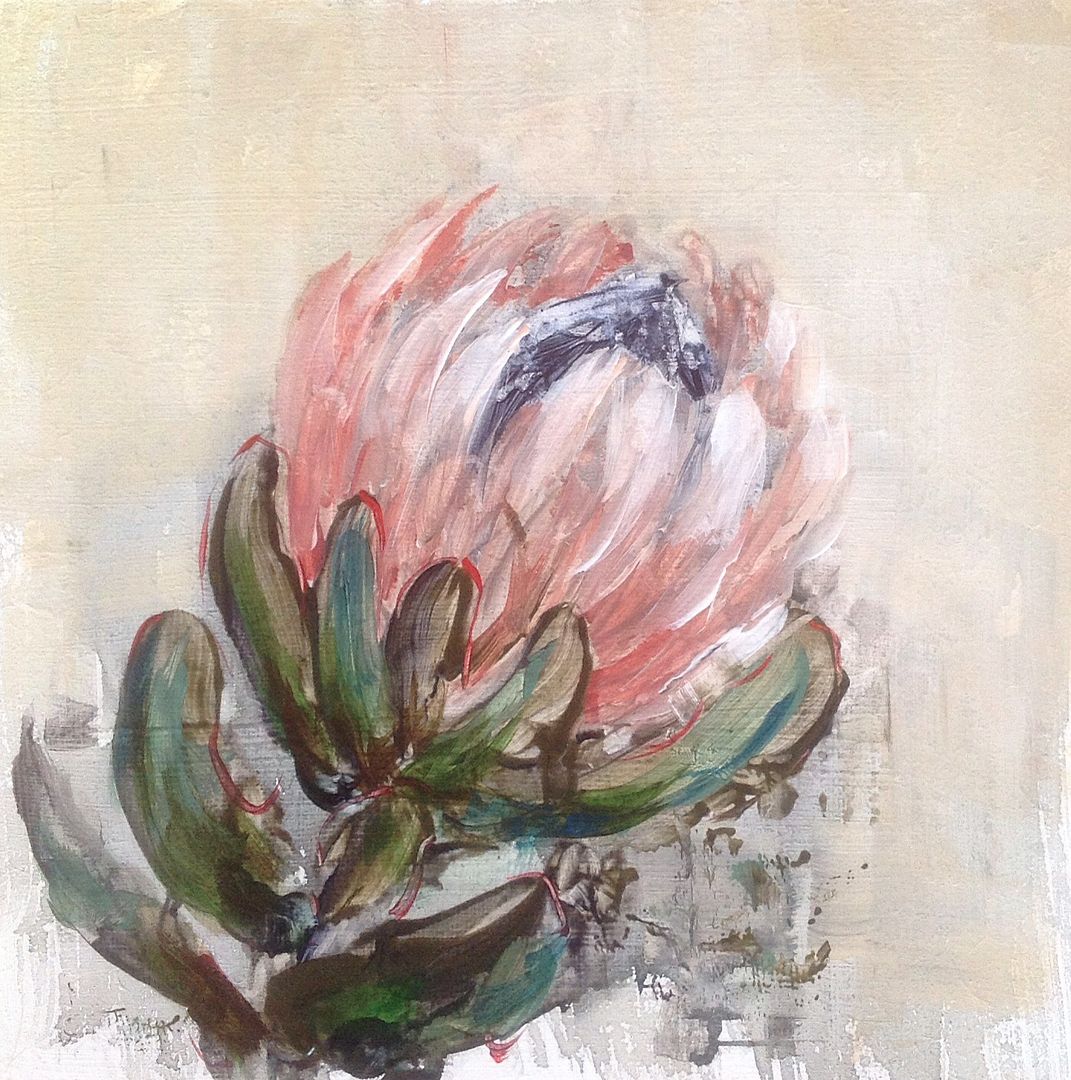 Daily painting #697 8"x8" ink and acrylic on primed panel
Protea....South Africa's national flower and a real beauty! I love the variety of colour and shapes that are found and their hardiness and resistance is a quality I admire. They really are beautiful to paint!
I am also loving working with ink and acrylic at the moment. I find the quick drying speed forces me to be less structured and I can feel I 'play' more with the paint and marks. Very different, I know, from my very realistic still life paintings in oils but part of doing a little painting in one session at the start of the day, is to force me to paint intuitively but without processing and overworking too much. I just paint and see what happens! Some paintings work and some don't but the beauty of the little daily painting is that it becomes like an exercise, a ritual or warm up for other things that might be happening in larger works and so to always stay with what I am comfortable with (little realistic images) would be defeating the reason why I do these little paintings. That being said there is something important in the observation that happens when realistically depicting an object. Perhaps my choice of medium and style for these little paintings has much to do with how I am feeling on any particular day. What I do know though is that it is important to just paint...not for any reason other than because I need to....
Purchase paintings at
Heidi Shedlock Fine Art
(Click on the highlighted writing to view gallery of available daily paintings)