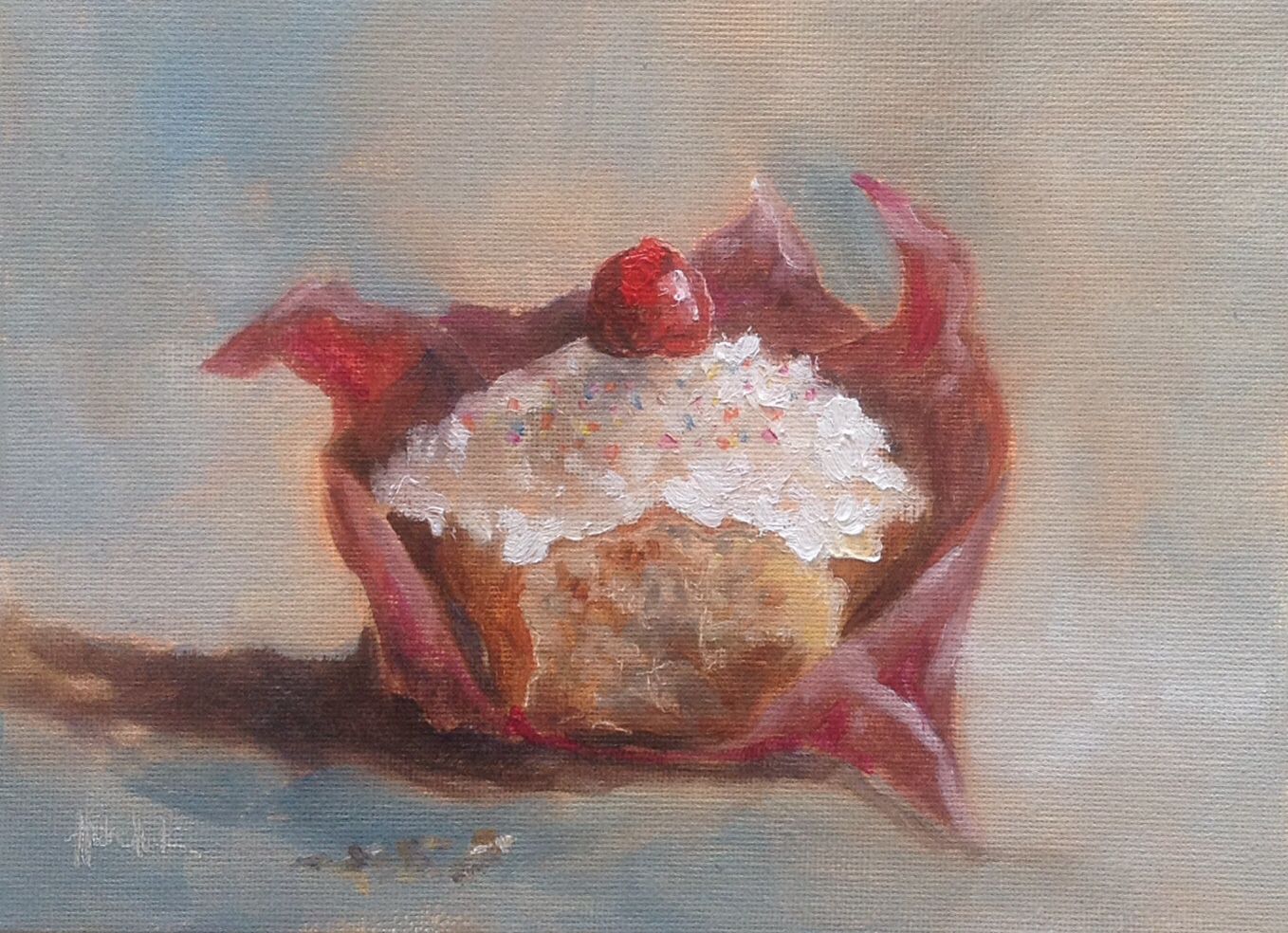 Daily painting #690 6"x8" oil on primed canvas panel
We welcome in May with a public holiday...a good way to start the new month! Especially after April which is always quite a busy month with 5 family birthdays....2 of those being my children! Trying to remain as sugar-free as possible with so many birthdays has been a challenge! So a little birthday cupcake to end off a month of birthdays....
If you are in South Africa, I hope you have a restful day off!
Purchase paintings at
Heidi Shedlock Fine Art
(Click on the highlighted writing to view gallery of available daily paintings)