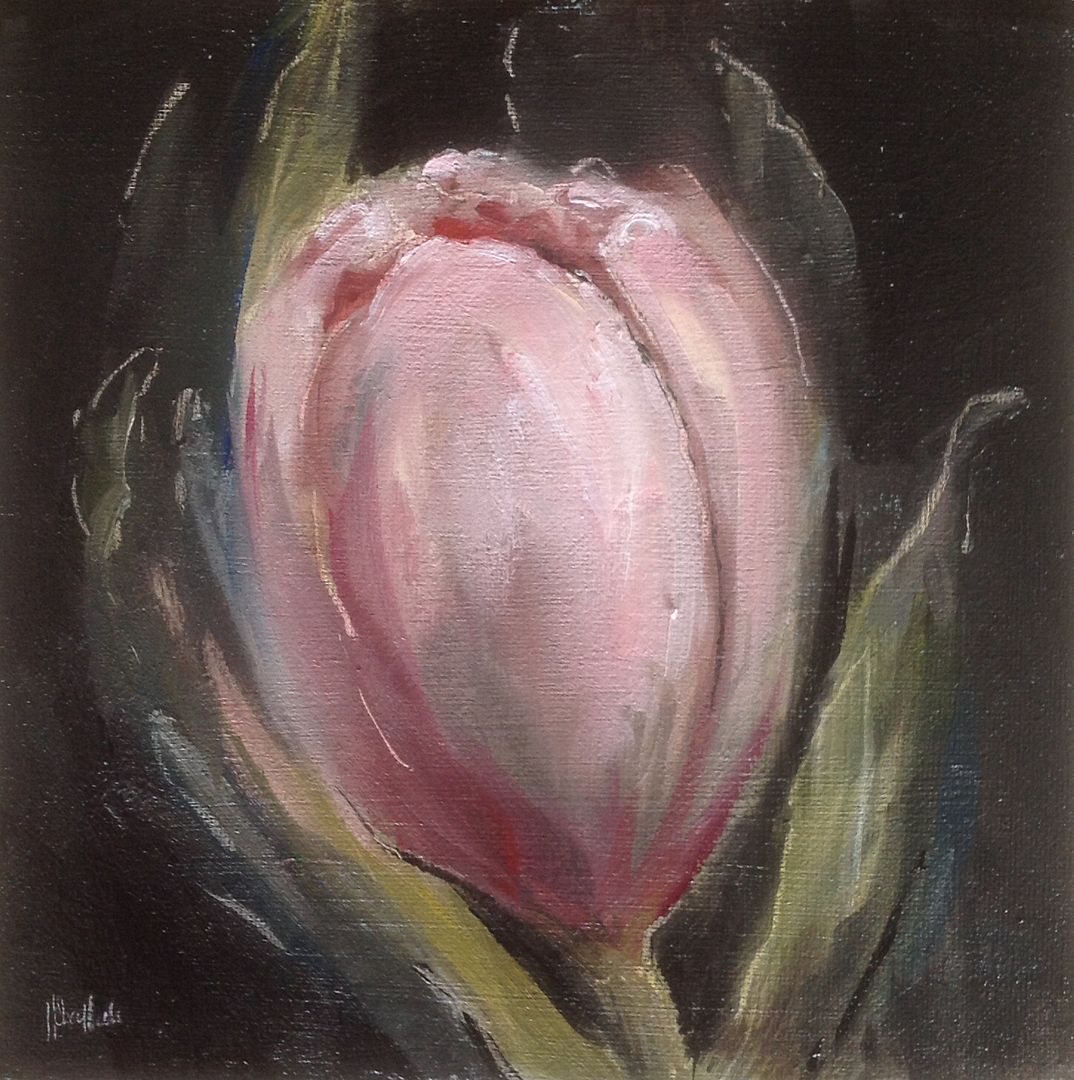 Daily painting #678 8"x8" oil on primed canvas panel
I don't often buy tulips although I do love them (not many flowers I don't love). I definitely don't normally paint them either as I find the closed shapes quite boring to paint so I have been waiting patiently for these tulips to open up so that the form of the folding, shapely petals is more interesting. Clearly I am not a very patient girl! I couldn't resist painting the way the light was catching this one this morning in my dark gloomy studio.
Only one more week of school and painting classes and then it's Easter break. We are heading off camping in the Drakensberg mountains and I can't wait!
Have a good week...
Purchase paintings at
Heidi Shedlock Fine Art
(Click on the highlighted writing to view gallery of available daily paintings)