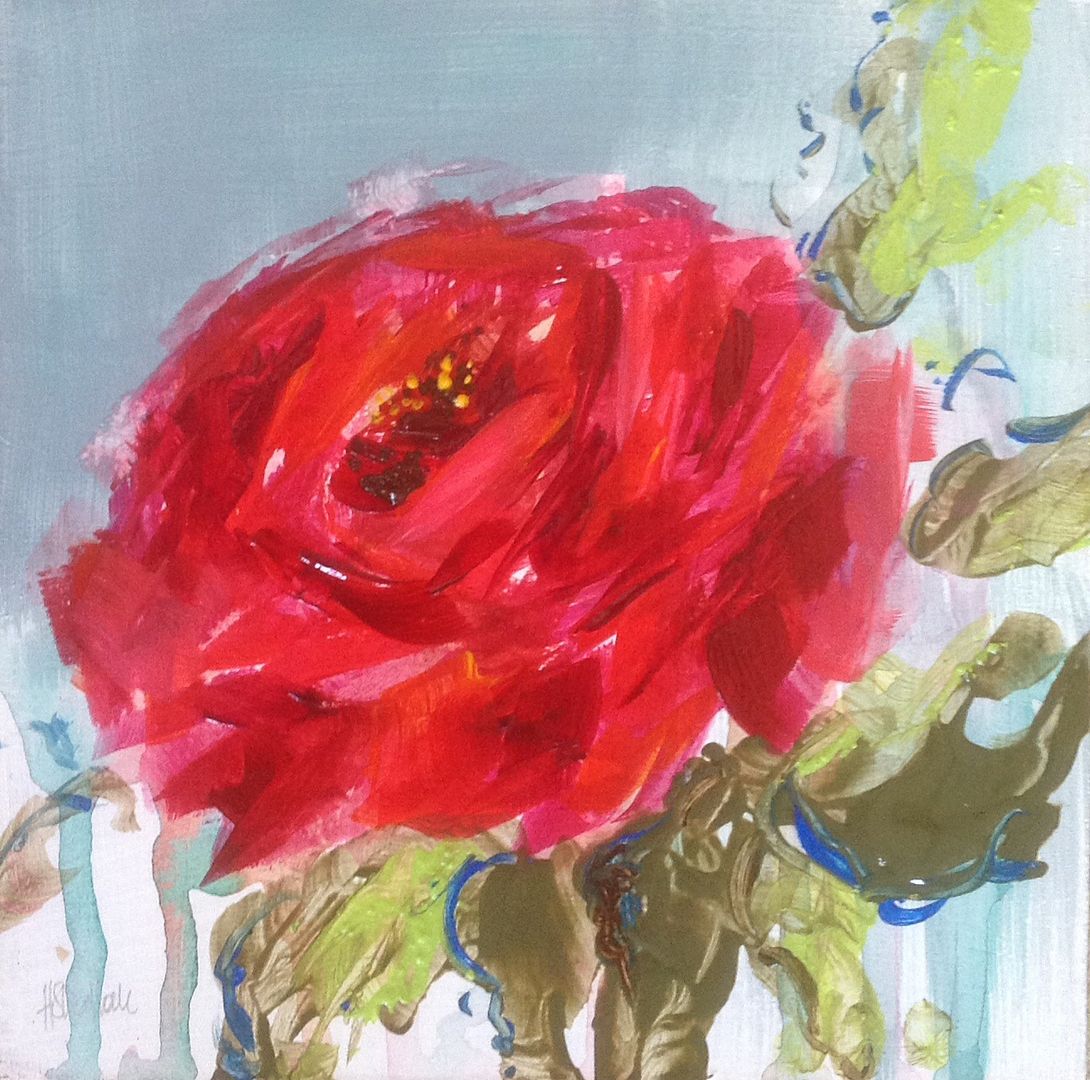 Daily painting #670 6"x6" ink and acrylic on primed panel
Whether you celebrate the tradition of Valentines Day or not, take time out today to shower the ones you love with your time and attention. Tell them how much you love them and enjoy the best gift of all, time together!
I have the best Valentines Day gift ever...my husband is flying home from Dubai after 4 weeks of being away! His team celebrated an unbeaten win in the Masters (cricket) Champions League inaugural tournament. I couldn't be happier for him....and I can't wait for his plane to hit the Durban runway! My husband and best friend is almost home!
A special friend also lost her Dad, "Pops" in the early hours of this morning and while I know she is heartbroken today, I pray that her heart with be full of love and beautiful memories and that Valentines Day will forever remind her not of what she lost, but of all the beautiful things she gained from having loved and been loved by someone so special! Loving someone with all your heart really is the most beautiful gift you can give them!
Purchase paintings at
Heidi Shedlock Fine Art
(Click on the highlighted writing above to view gallery of available daily paintings)