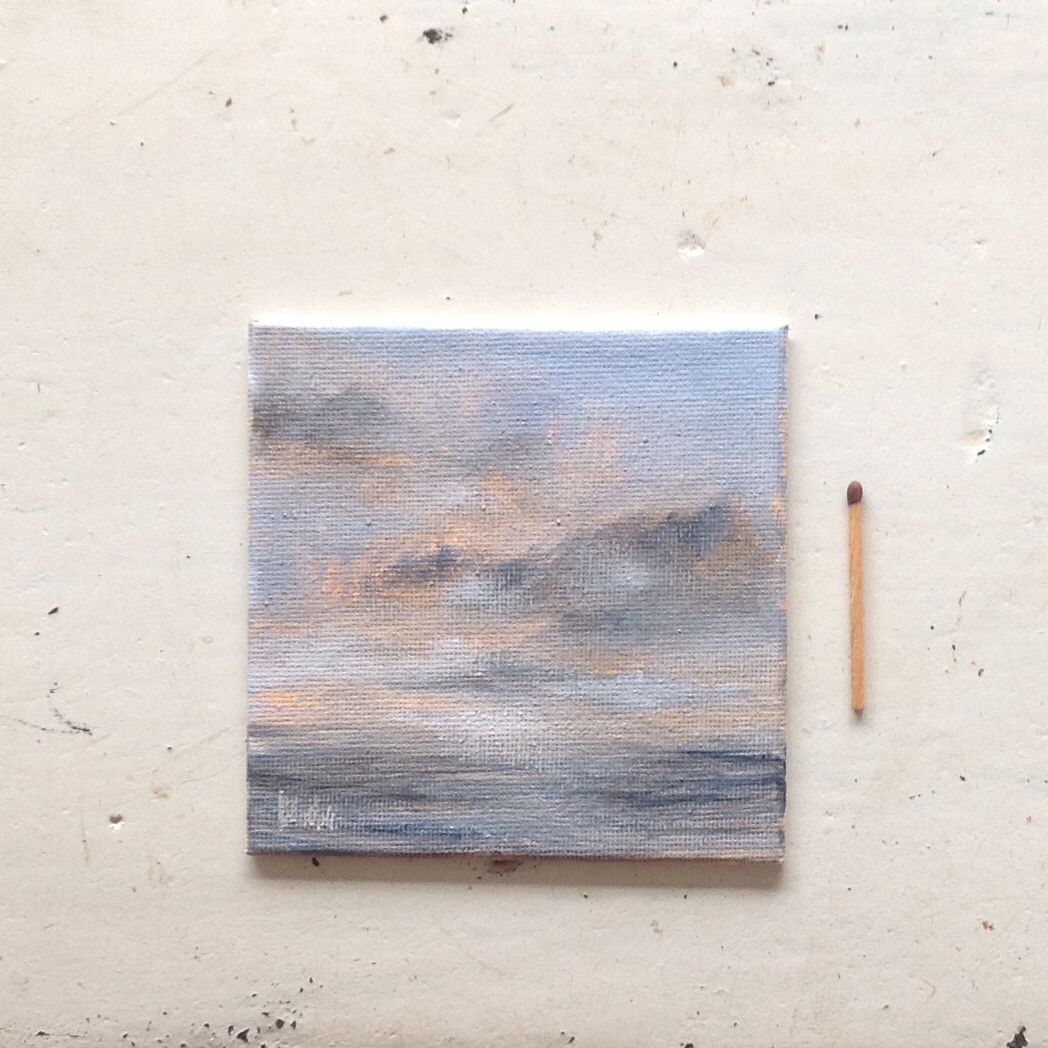 Daily painting #612 4" x4" oil on primed canvas panel
On the East Coast we experienced a magnificent electrical thunder storm last night. We have not had one of these in while! The lightening was blinding and the cracks of thunder which came simultaneously pierced through to your very core. My teenage children ended up sharing the bed in my daughters room, my dogs refused to come out from their hiding place, my cat climbed on top of me and meowed in chorus to the deafening storm and the world seemed to momentarily be coming to an end....but the morning is fresh and calm and quiet. The sky however is gloomy and dark, captured here quickly on a little mini 4"x4" panel.
I think it's a good day for staying at home.
Purchase paintings at
Heidi Shedlock Fine Art
(Click on the highlighted writing to view gallery of available daily paintings and for all purchase details )