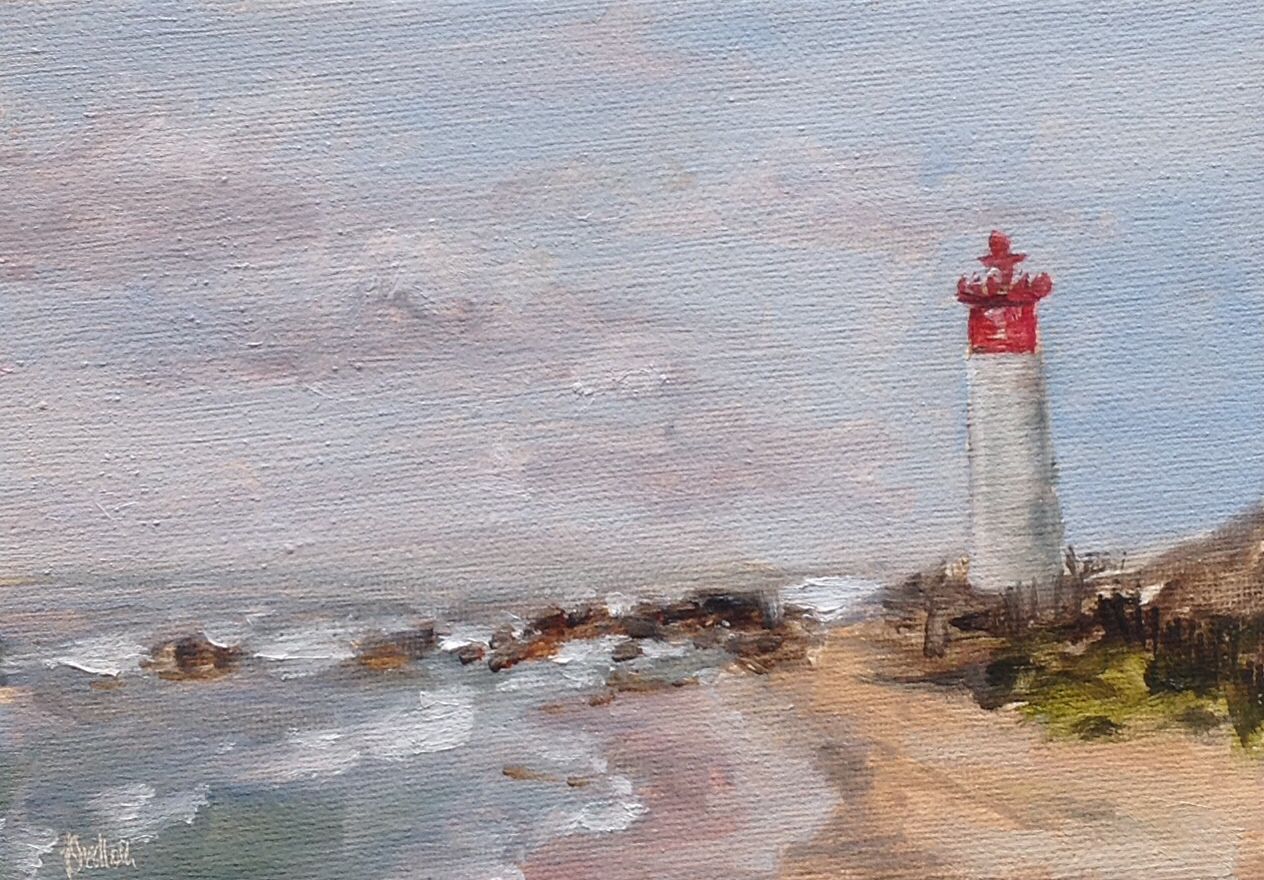 Daily painting #611 5"x7" oil on primed canvas panel
Anyone who has ever been to Durban (where I live on the East Coast of South Africa), will recognize the iconic Umhlanga Beach lighthouse. I have been trying to build up some strength in my ankle and loose the slight limp which is starting to play havoc on my hip and lower back. Yes I sound like I am way past retirement age rather than in my 40's but it is amazing how an injury can take so long to heal! I am frustrated to say the least! (I fell down a flight of stairs in April and broke my ankle) So I have been taking long walks along our beautiful Umhlanga Beach promenade to try build up a little strength and this week my daughter has been able to join me. She is already on school holiday and having time to walk along the beach, chatting, inhaling the warm sea breeze and the beautiful morning is a good dose of soul food!
I can't think of a better way to start the day.....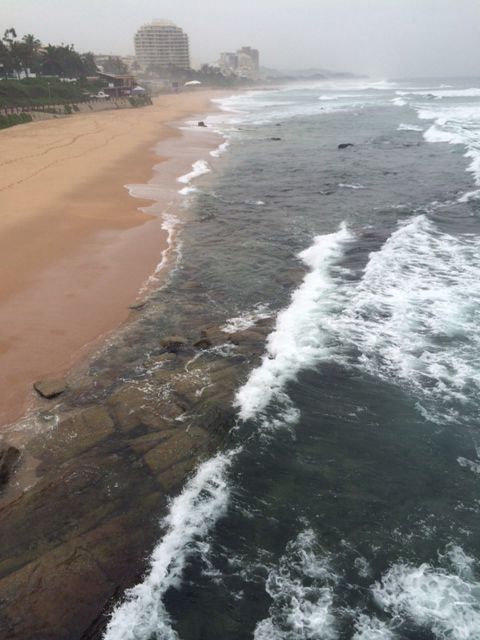 Purchase paintings at
Heidi Shedlock Fine Art