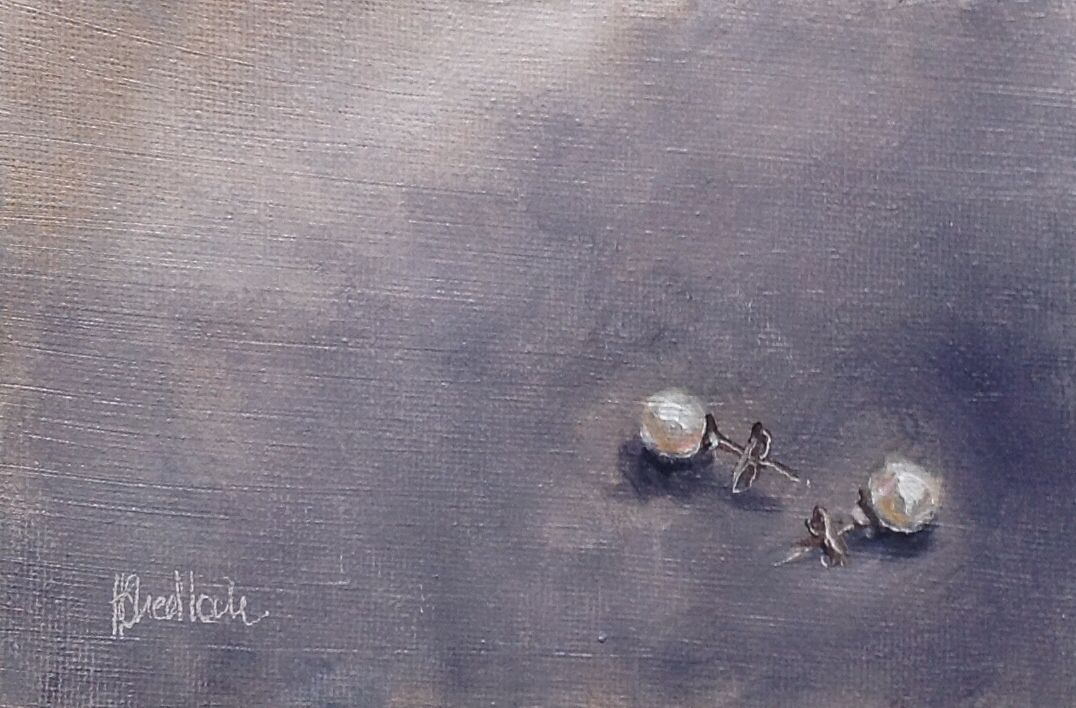 Daily painting #534 4"x6" oil on primed canvas panel
These were lost....and now they are found! I am one very happy lady!
Painting small is always a challenge....painting small little earrings and getting them to look like what they are is an even greater challenge. Today my patience and resolve was tested! This canvas is only 4" x 6" so these little earrings are tiny.
Purchase paintings at
Heidi Shedlock Fine Art
(Click on the highlighted writing to view gallery of available daily paintings and for all purchase details )