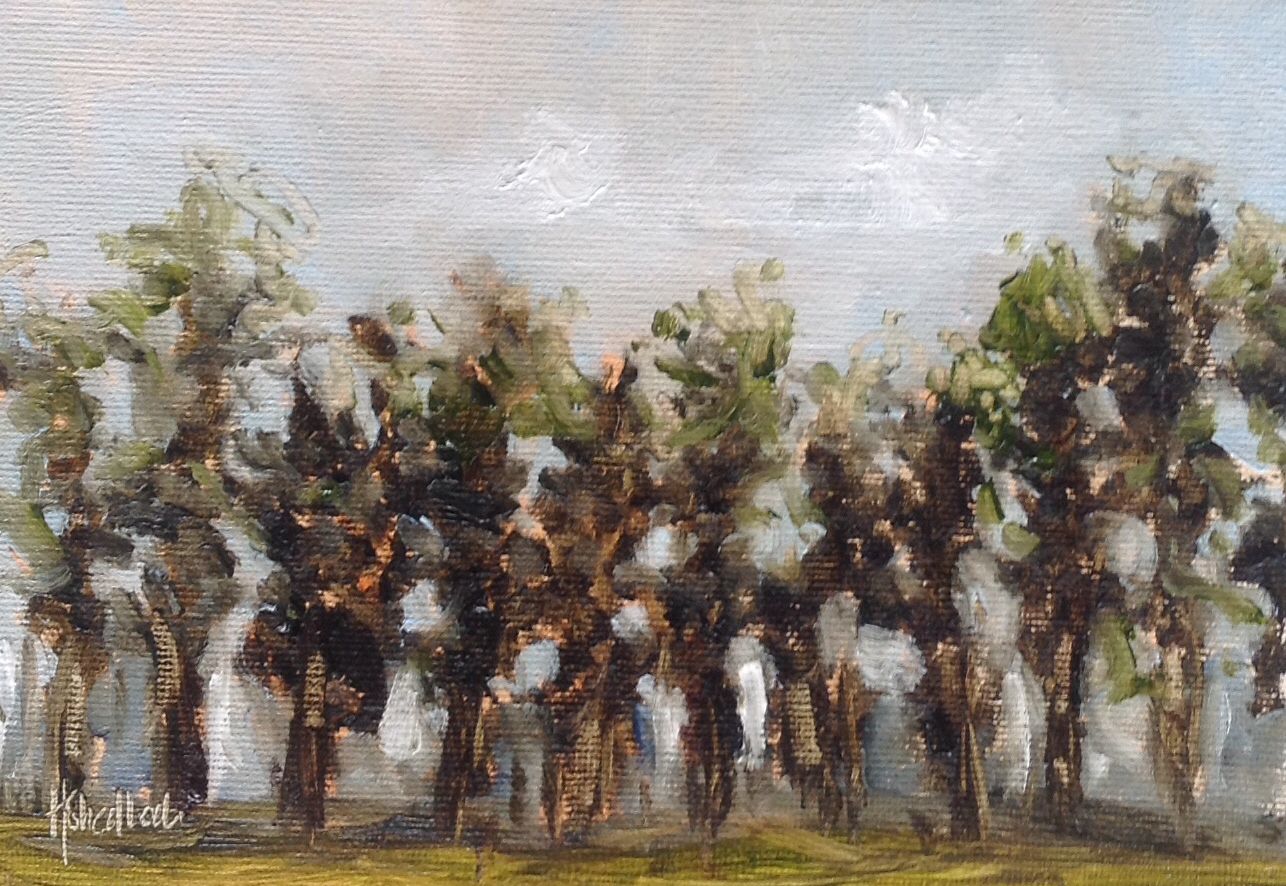 Daily painting #490 5"x7" oil on primed canvas panel
Yesterday was my son Ross's first High School cricket game for Northwood. We played against a school called St. Charles in Pietermaritzburg about an hour inland from Durban. It was a sweltering hot day and I, as usual, found a quiet place tucked under a tree where I could paint and read my book....and of course keep my eye on the game! For those of you who know little about the game of cricket it can last the whole day! Our boys played well and started the season off with a win but most importantly their attitudes and team spirit was awesome which for me is more important than the win. These boys have come from many different primary schools and have not played as a team before, so they got off to a fantastic start! As the afternoon crept in so did a late afternoon thunder storm creep in from behind the border of trees on the boundary of the school. Thank goodness we managed to finish the game before the heavens opened!
This photo was taken by another parent at the end of the game...well done boys and coach!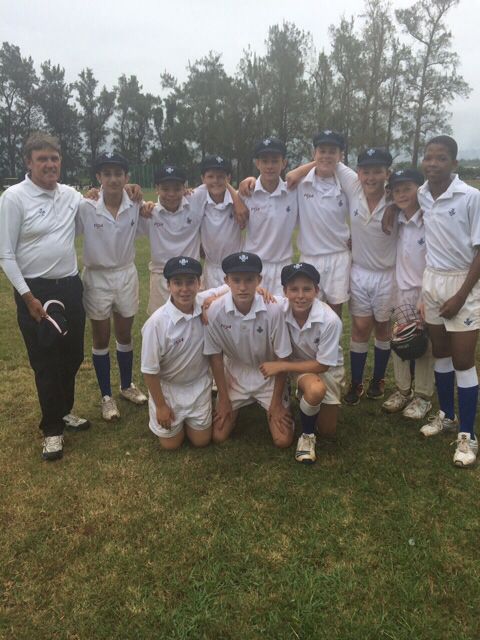 Ross is bottom row in the centre...
Purchase paintings at
Heidi Shedlock Fine Art