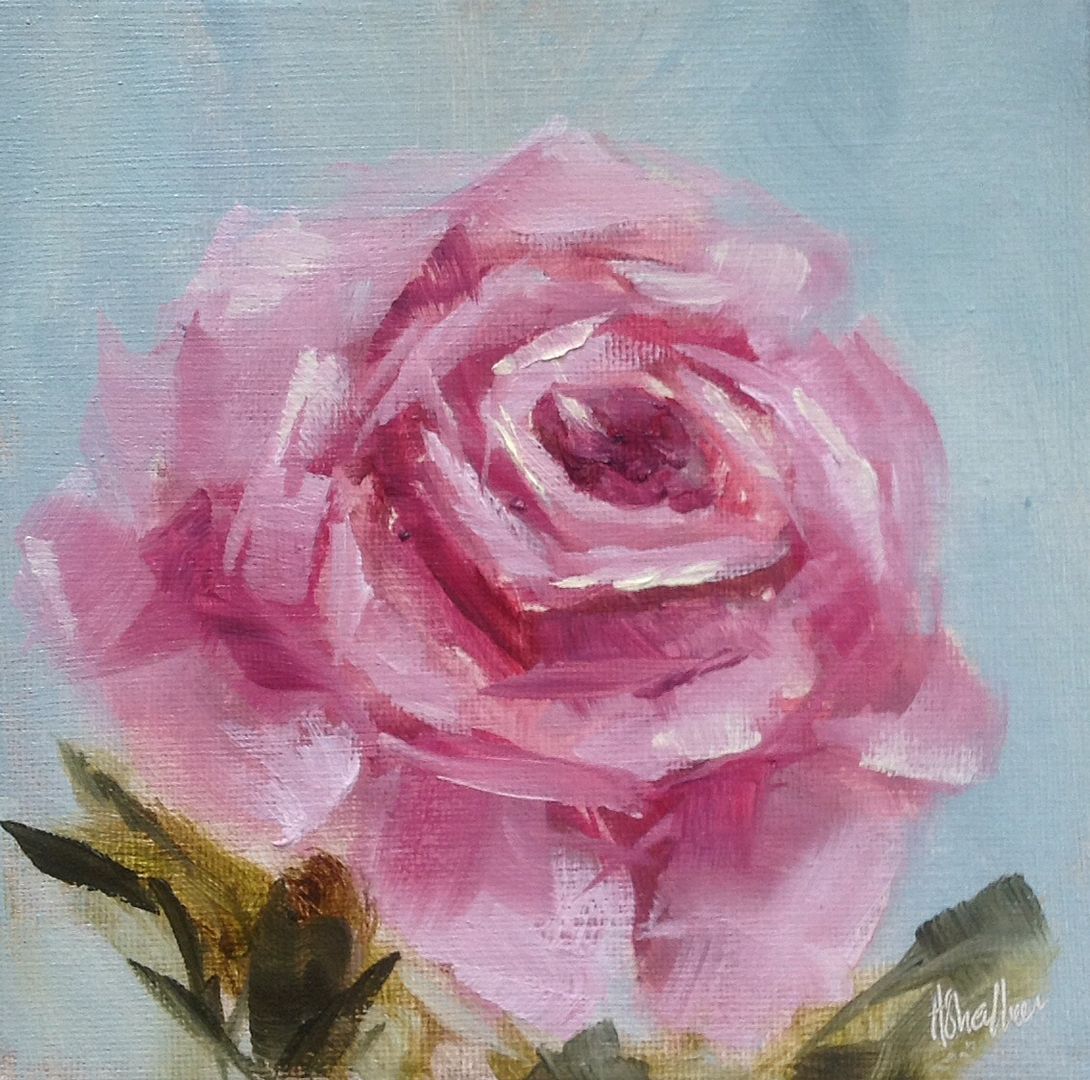 Daily painting #499 6"x6" oil on primed canvas panel
Almost 500 daily paintings!! 500 in 500 days!
I went off to buy flowers for the house yesterday, foolishly forgetting that we are days away from Valentines Day. I was horrified to see the prices of flowers have doubled and in some cases tripled purely because of the demand for Valentines Day! What a rip off! Why should flowers cost any more than they usually do...why rip people off just because you are certain of making extra sales...taking advantage of the celebration! I can't believe that people will pay such exorbitant prices, especially for roses. Buy something that lasts if you must. I clearly have been married for too long or am getting old but this kind of commercial rip off is just crazy. Last year I encouraged all the men followers of Paintings in the post to buy their wives a floral painting...at least it will last a lifetime....and the prices won't double just because it is Valentines Day! I guess I won't be buying flowers for the house until after the 14th February!
Purchase paintings at
Heidi Shedlock Fine Art
(Click on the highlighted writing to view gallery of available