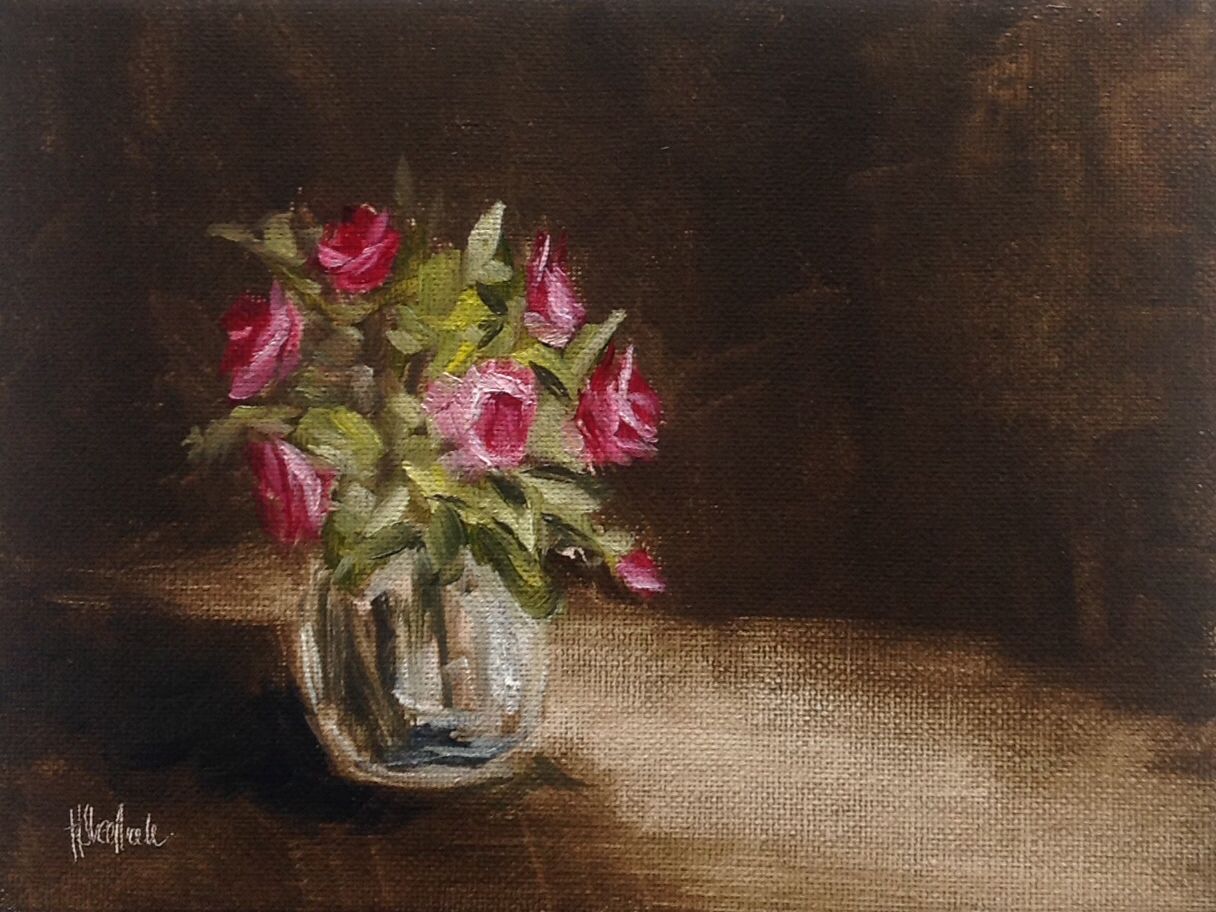 Daily painting #506 6"x8" oil on primed canvas panel
The bunch of roses were moved into the studio in the early morning but as the day planned out I only managed to get into the studio to paint late last night after the rest of the family were already in bed! Some days are just like that.....
Today is the last day of the SPECIAL OFFER!!!
As a way of saying 'thank you' and to celebrate 500 days, I have decided to run a special offer in my online store. You can receive a discount of 30% on your purchase if you use the discount code "500DAYS" when you check out. This special offer only applies to online purchases and will run for 1 week (7 days). The offer will end Tuesday 17th February at midnight (SA time). I hope you find something special....I would love to post a little painting to you! Click on the highlighted writing below to view the online store.....
Purchase paintings at
Heidi Shedlock Fine Art