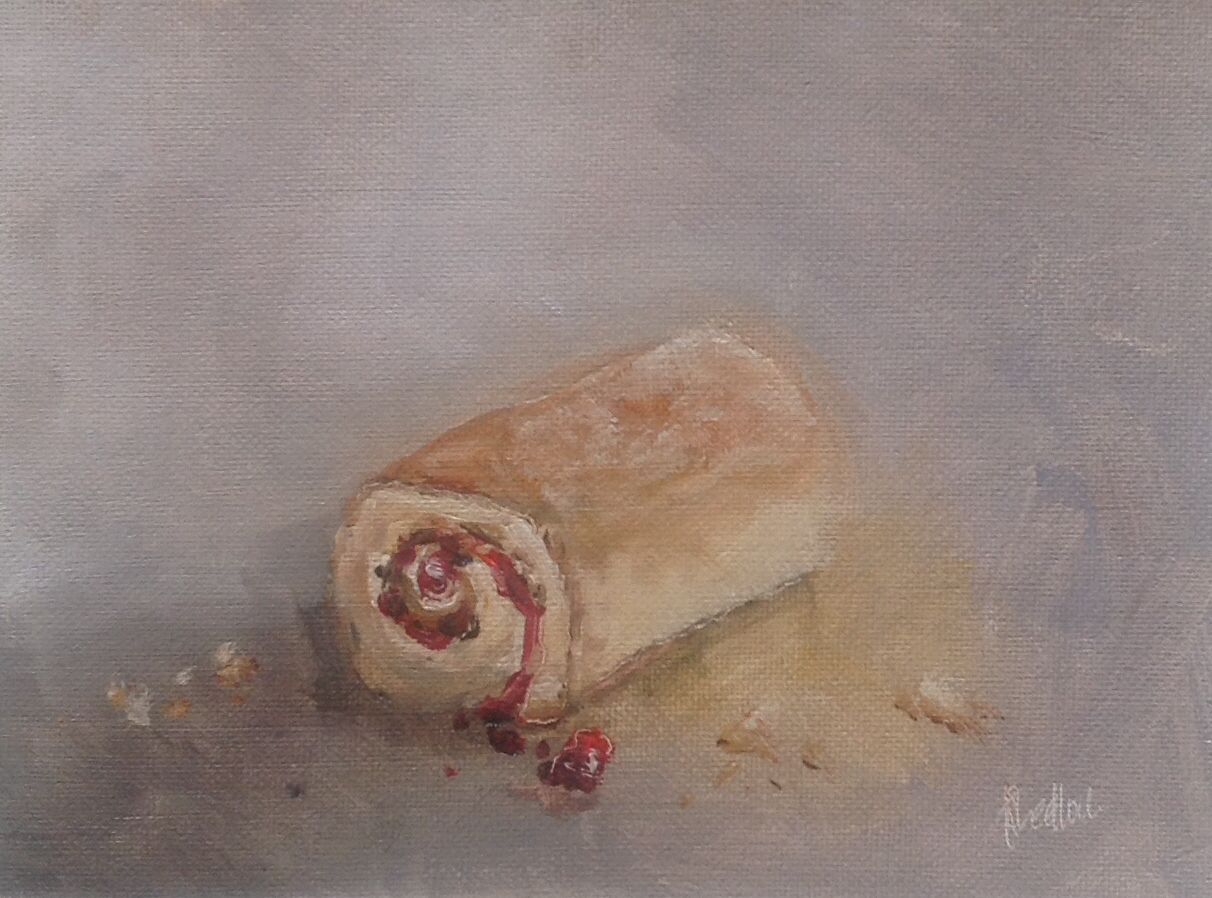 Daily painting #501 6"x8" oil on primed canvas panel
Some little mini Swissroll treats for my painting class's tea time! Today was not one of my better daily painting days! It seemed like a struggle today...I am tired and the heat seems to sap every ounce of energy from you. I just felt like a beginner painter, making obvious mistakes, struggling with colour and quite frankly I felt like just "throwing in the towel"! But I didn't....I pushed on through....and tomorrow is another day. Tomorrow I will feel differently! Today I didn't feel like someone who (as a good friend put it) has painted half a thousand daily paintings!
SPECIAL ONLINE OFFER
As a way of saying 'thank you' and to celebrate 500 days, I have decided to run a special offer in my online store. You can receive a discount of 30% on your purchase if you use the discount code "500DAYS" when you check out. This special offer only applies to online purchases and will run for 1 week (7 days). The offer will end Tuesday 17th February at midnight (SA time). I hope you find something special....I would love to post a little painting to you! Click on the highlighted writing below to view the online store.....
Purchase paintings at
Heidi Shedlock Fine Art