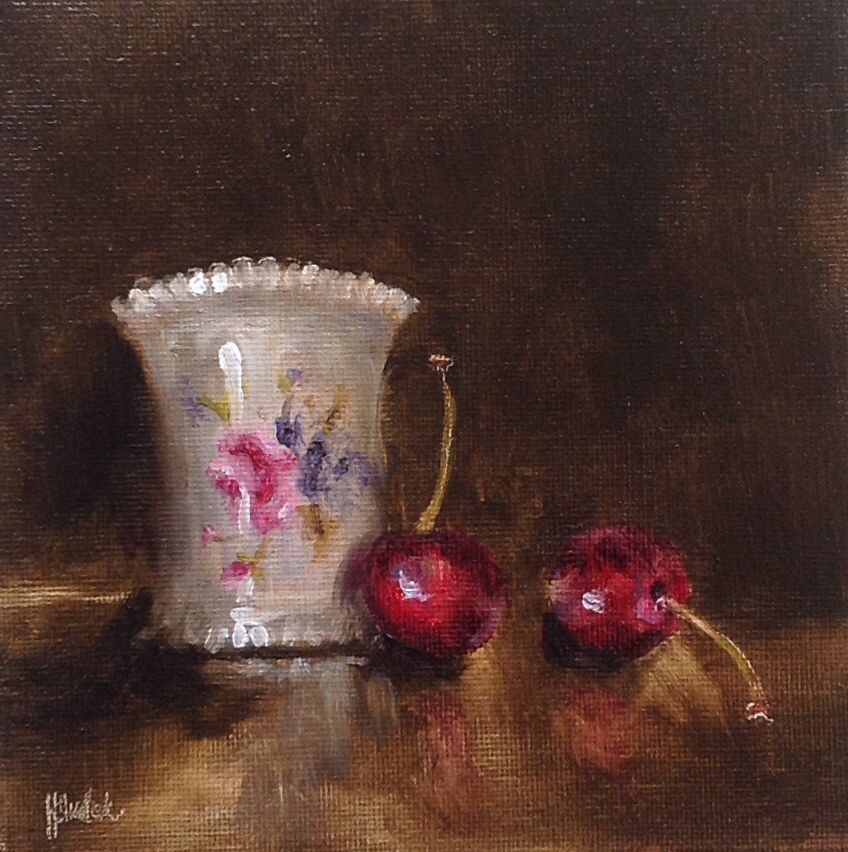 Daily painting #407 6"x6" oil on primed canvas panel
For the first time ever I managed to delete my entire blogpost while trying to load it this morning!!! I could just weep...and have no idea what I carried on about ( I seemed to write a lot last night). I do recall mentioning that to let good cherries go to waste would be criminal...these were found at the bottom of my paint box after a very hurried tidy up at the gallery on Saturday morning. After a night in my paintbox they definitely weren't fit for consumption... but I could paint them again!
I also shared my daughters little painting. She loves art materials as much as I do so she has her own supplies (so that she doesn't touch mine) including a traveling paintbox with a limited palette of oil paints. Yesterday she joined me on the veranda to paint, set up a nectarine and a cherry and painted for half an hour, with little guidance and sheer enjoyment! At only 11 years old she has the potential to be a way better still life painter than her mamma!
Well here's to a good week...what a way to start a Monday morning deleting my entire blogpost...a comedy of errors...or perhaps I am just a technological idiot!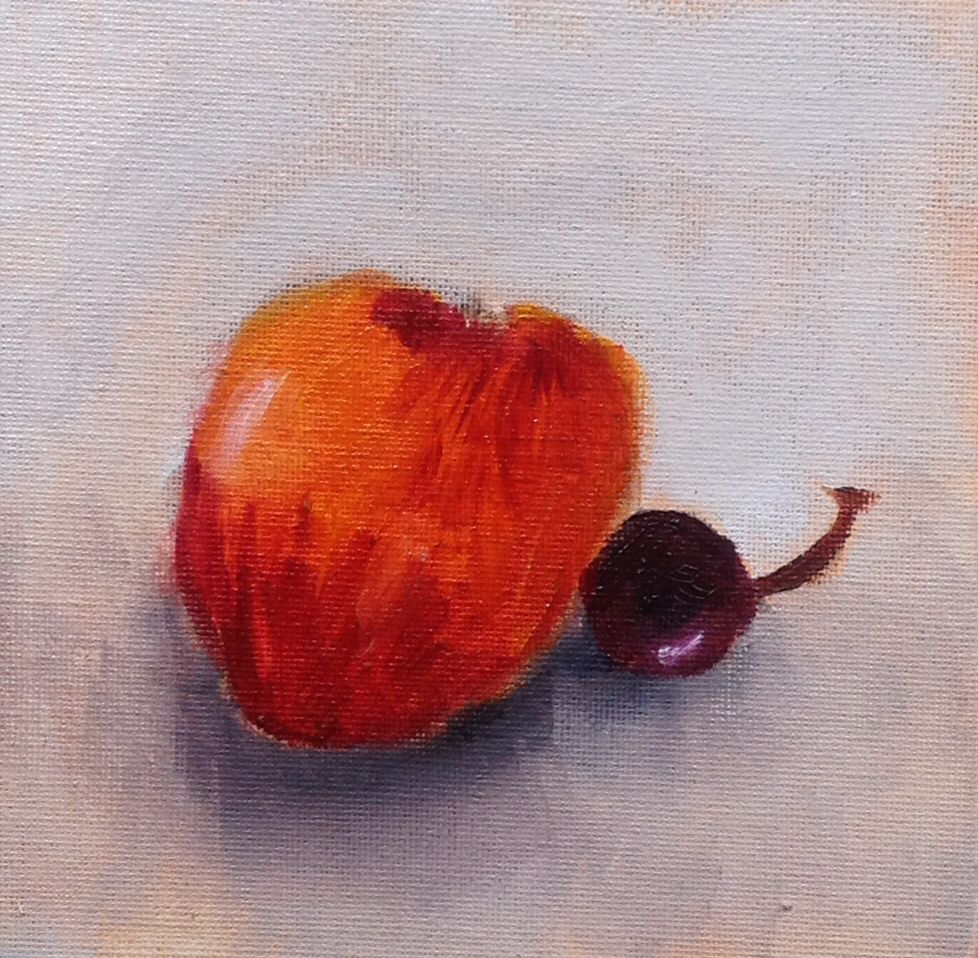 (The Paintings in the post online store will reopen this weekend with all the new little paintings that were not exhibited.)