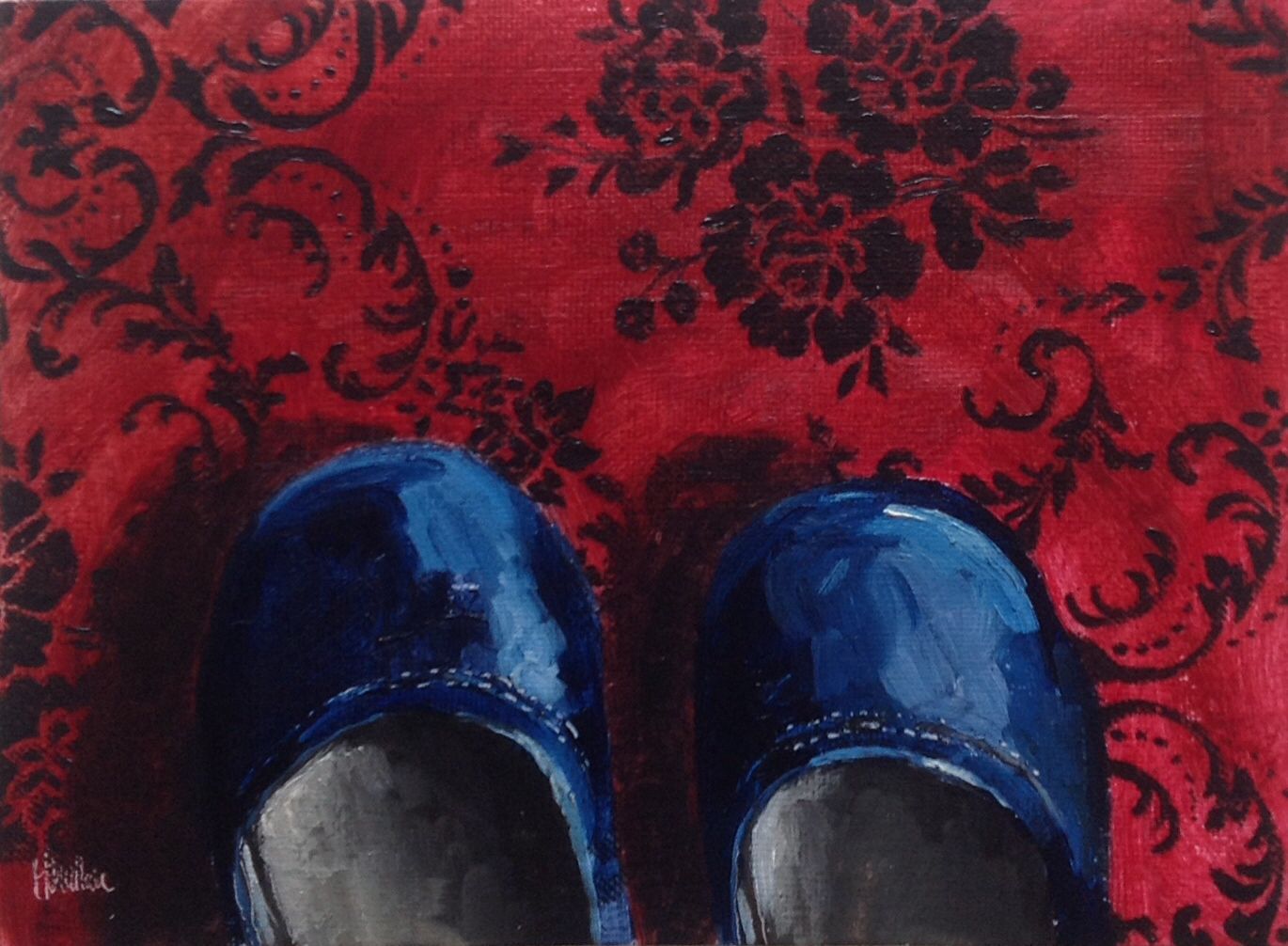 Daily painting #411. 6"x8" oil on primed canvas panel.
SOLD
My favourite blue shoes at the moment....and 2 of my favourite colours!
The Paintings in the post exhibition closes today and what a wonderful 2 weeks it has been! I have been overwhelmed by the support and enthusiasm for my Paintings in the post project! Thank you to everyone who took the time to visit the exhibition and to those of you who purchased a little painting...thank you! May it bring you great joy for many years to come. A huge thank you to Lisa and Alaine at GALLERY 415. You have been an amazing support and I have huge gratitude for your efforts, your encouragement and your friendship!
The Paintings in the post online store will reopen tomorrow ....and it's business as usual. Local South African buyers can contact me directly for prices in ZAR but all available daily paintings can be viewed in the store by clicking on the highlighted writing at the end of each post or clicking on the rainbow shop icon on the Paintings in the post page.
Have a happy weekend!
Purchase paintings at
Heidi Shedlock Fine Art
(The online store will reopen tomorrow, Saturday)