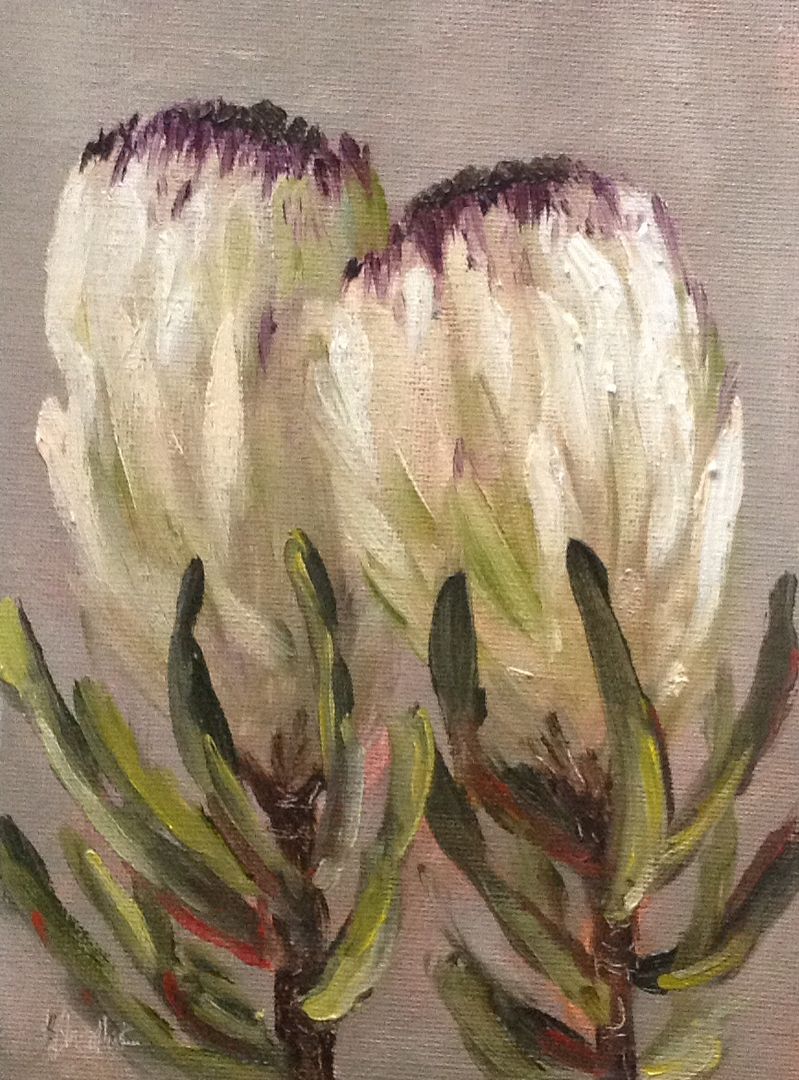 Daily painting #364. 6"x8" oil on primed canvas panel
1 DAY TO GO!!!!! I can't believe it....I feel like I need to pinch myself!
I remember so clearly loading daily painting 100, it was at the beginning of January. It felt so good to be typing in a triple digit and 100 seemed like such a huge milestone! Tomorrow marks 365 days of little daily paintings .....and I sit back in my studio looking at all the little paintings feeling quite nostalgic and quite frankly in awe! We never know what we are capable of until we try. Some days have been easier than others ....and some little paintings have worked better than others (working on such a small format is NOT easy) ....there have been a few little gems and lots of (excuse the language) absolute bugger-ups! There have been times when I have had to substitute my trusty oils with watercolors and inks (which I am not as confident with) because traveling with wet paintings was not possible. There have been challenges and days when I thought I would just simply give up! But I didn't and it has become such an important part of my being that I am not sure I could survive without my meditative ritual. Most importantly I have enjoyed the journey, grown, learnt so much about myself and best of all, regardless....I have painted...everyday!
These 2 proteas have been keeping me company at my desk in my studio this week while I try to sort, document and organize ALMOST 365 daily paintings!
Purchase paintings at
Heidi Shedlock Fine Art