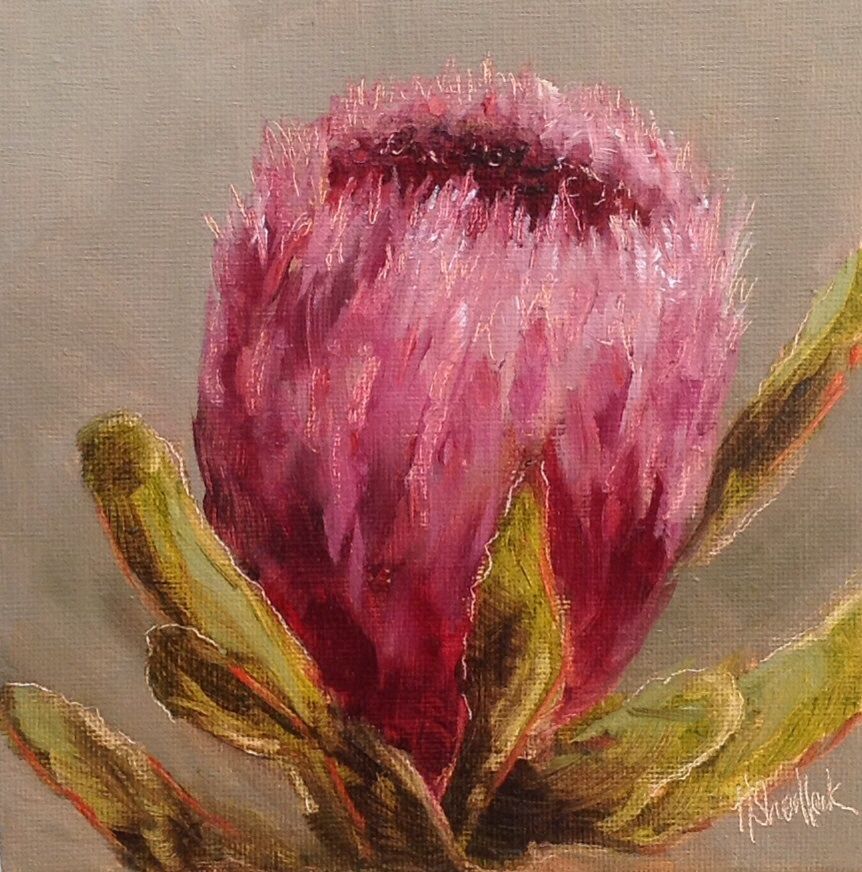 Daily painting #296. 6"x6" oil on primed canvas panel $65
This beautiful very pink protea is rather hairy or fluffy around the tops. It looks like the kind of plant that could send my daughter into fits of sneezing and me off to hunt down the anti-histamine for her! But thank goodness it has had no such effect yet but I thought I would paint it quickly before it starts to dry a little and drop off all the furry bits from the top.... I might just have to get rid of it then!
For those of you who are new to my blog...proteas are our national flower and there are hundreds, if not thousands of varieties, all different colors and textures. I love having them in my home and so they are often in my paintings...
Purchase paintings at
Heidi Shedlock Fine Art
(Click on the highlighted writing to view gallery of available daily paintings and for all purchase details.)