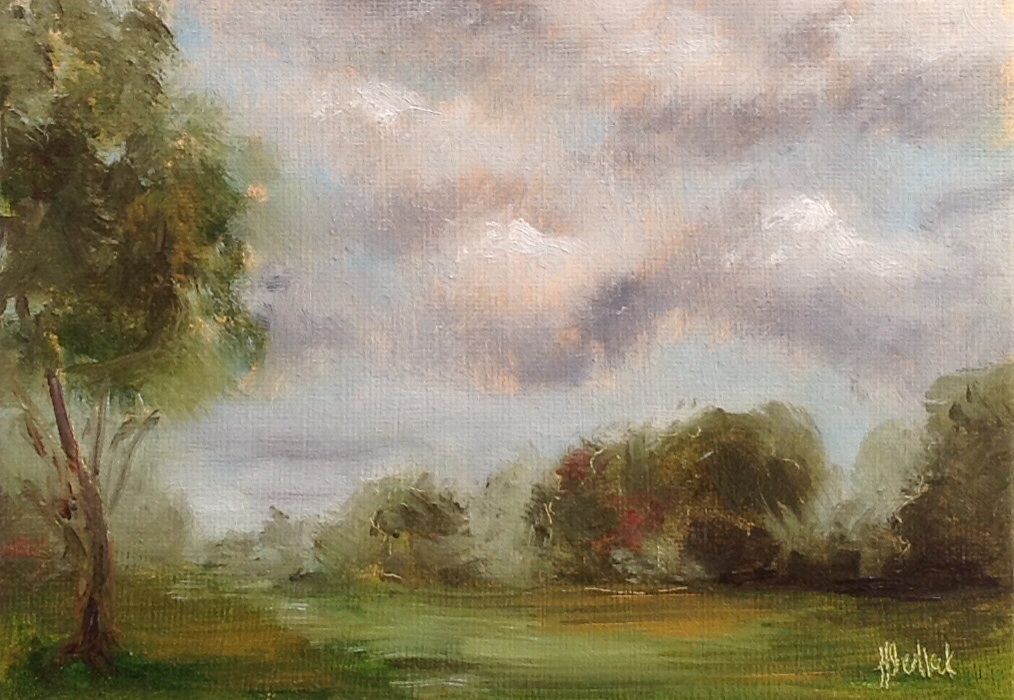 Daily painting #304 5"x7" oil on primed canvas panel.
SOLD
Everything appears to be dry and brown (my grass certainly is) after no rain but yesterday on closer reflection there is actually lots of green around. I looked into the public gardens that border our house and the shades of green were really quite beautiful and it made me realize that in Durban we are actually quite spoilt and what we perceive as a dry, chilly winter is the closest some places get to summer! Our winters are quite beautiful and I am grateful I took some time out to enjoy it for a bit ....
Don't forget to check out the SPECIAL OFFER AND GIVEAWAY before the end of the week. Order a little painting with FREE postage and stand in line to be one of two people to win a second little painting for free.
Purchase paintings at
Heidi Shedlock Fine Art