Daily painting #271. 6"x8" oil on primed canvas panel
The house is stocked up with food for people and furry children alike! Time to pack some bags now....nothing like leaving your packing to the night before (and it's late and way past my bedtime!).
I thought I would share with you 2 paintings I will be taking to London for someone. They are the first shoes of her little twin boys who have just turned 2! These are sitting ready and waiting to be packed into my (still in the top cupboard) suitcase....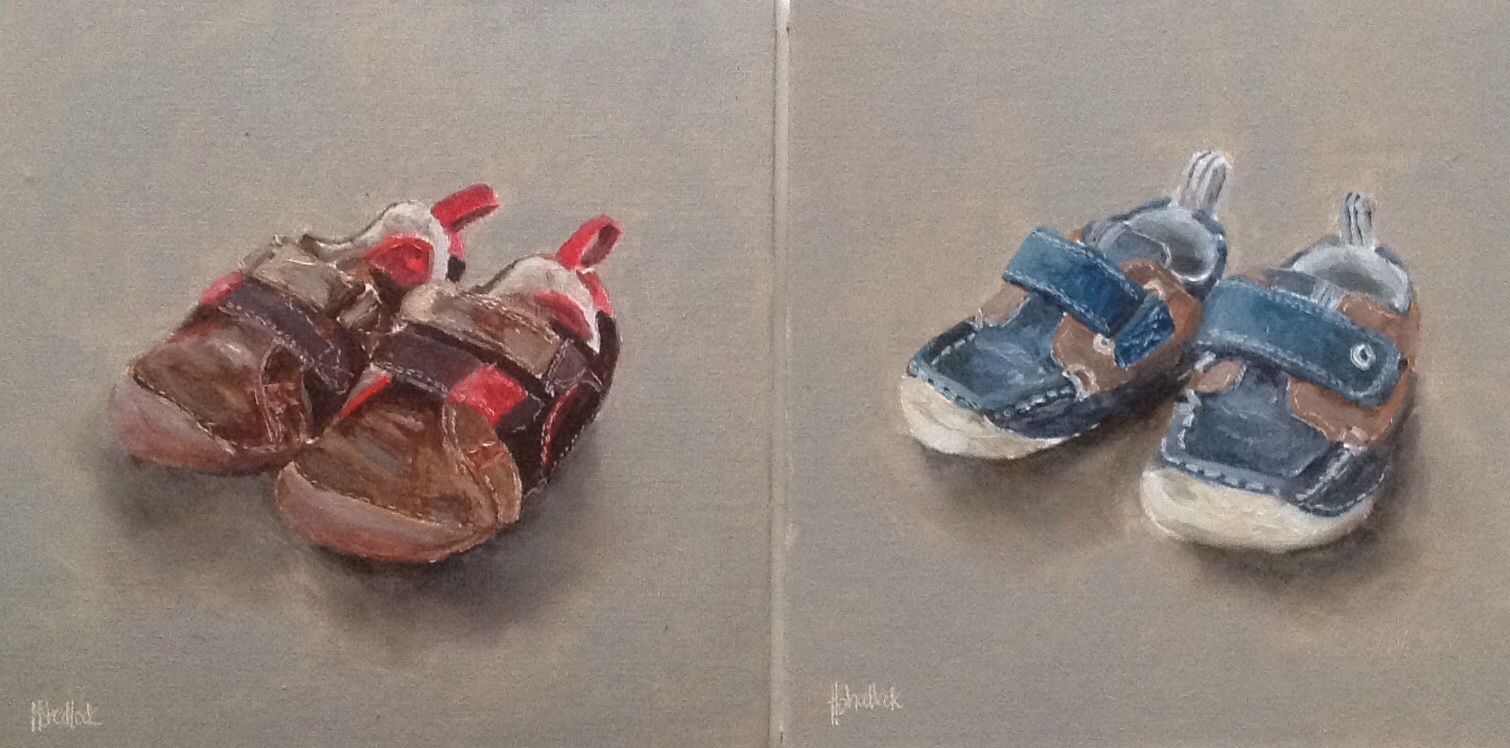 Purchase paintings at
Heidi Shedlock Fine Art