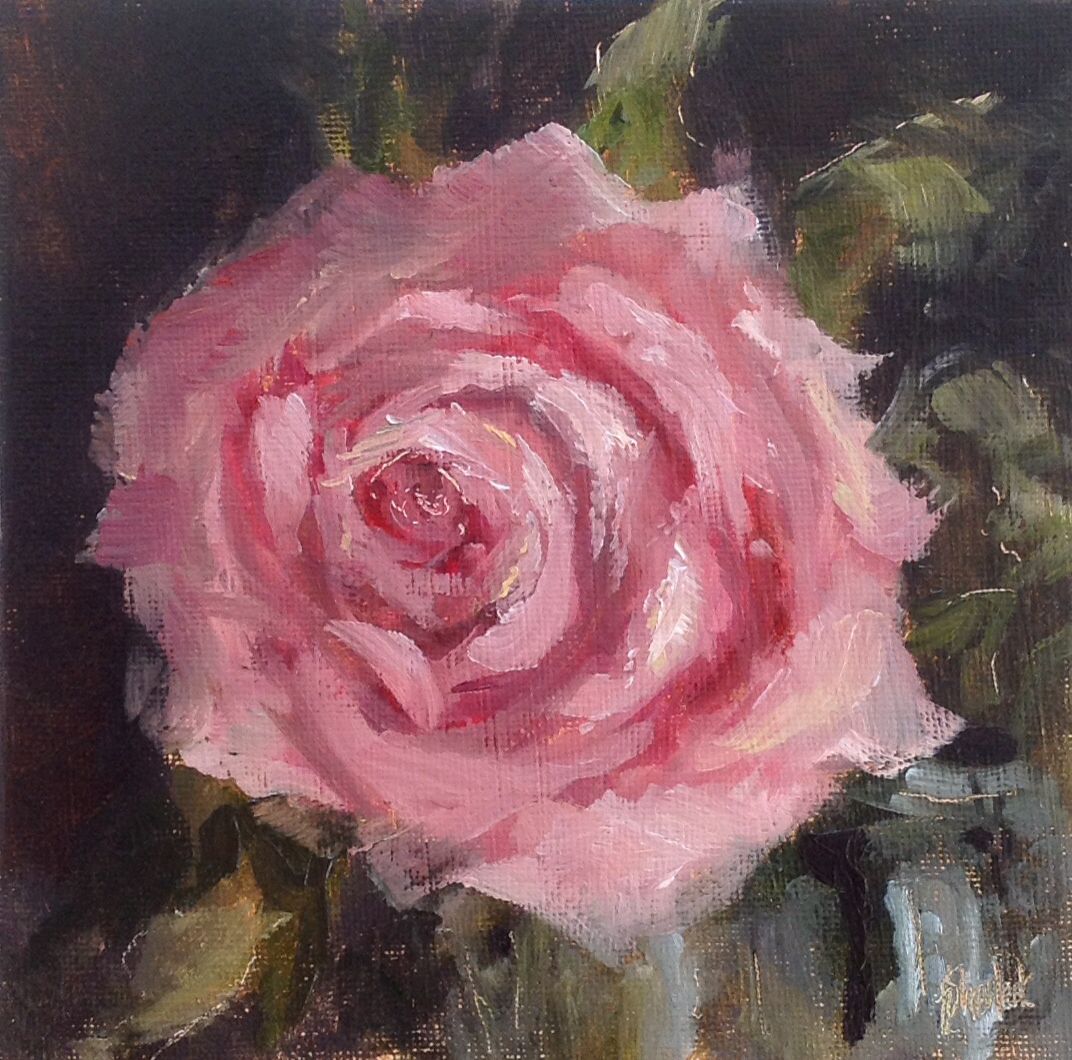 Daily painting #240. 6"x6" oil on primed canvas panel
Only 1week left of the FREE POSTAGE worldwide for month of May offer so visit the online store!
On opening up a wrapped up bunch of roses the other day to place them in a vase, I realized that two of the roses had damaged stems. I cut them both down and placed them in a separate little vase and took them up to my studio thinking they would be the perfect little models! Well I haven't really felt like painting roses and so they have been left sitting on their little still life stage, neglected. They have now opened up completely and probably only have a day or so life left in them ....this bloom is starting to droop over....and I am feeling guilty at not having made good use of some perfect little models! So....another rose....perhaps tomorrow I will paint the whole vase and both roses....
Tomorrow this large canvas (2m by 1.2m) will be heading off to its new home. I showed you the size of the canvas a while ago, comparing it to the size of the little daily paintings! It's been such fun working on such a huge canvas again, especially because I know it is going to a special family! I have to admit though I am going to miss not having the ocean indoors any longer....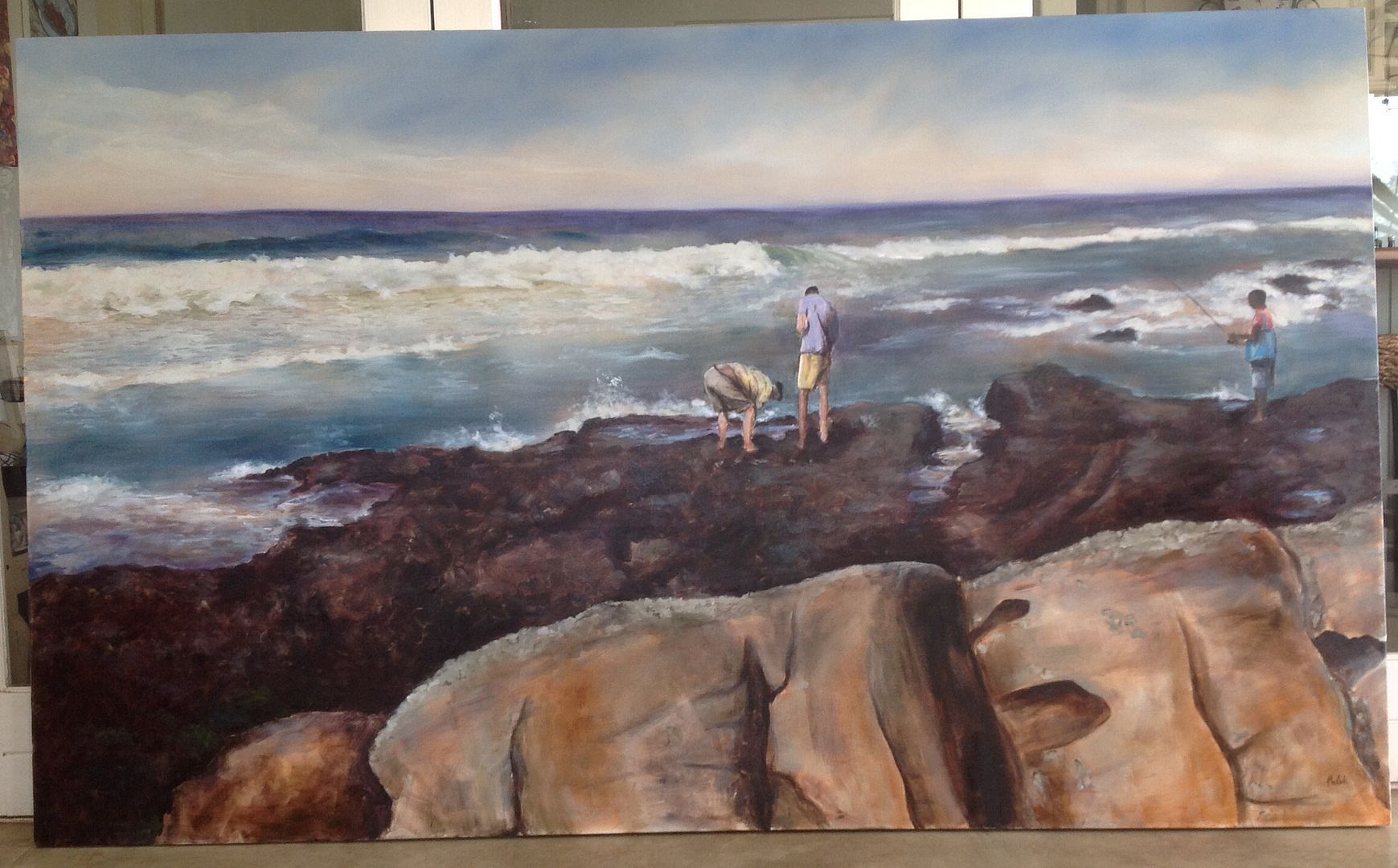 Purchase paintings at
Heidi Shedlock Fine Art
(Click on the highlighted writing to view gallery of available daily paintings)