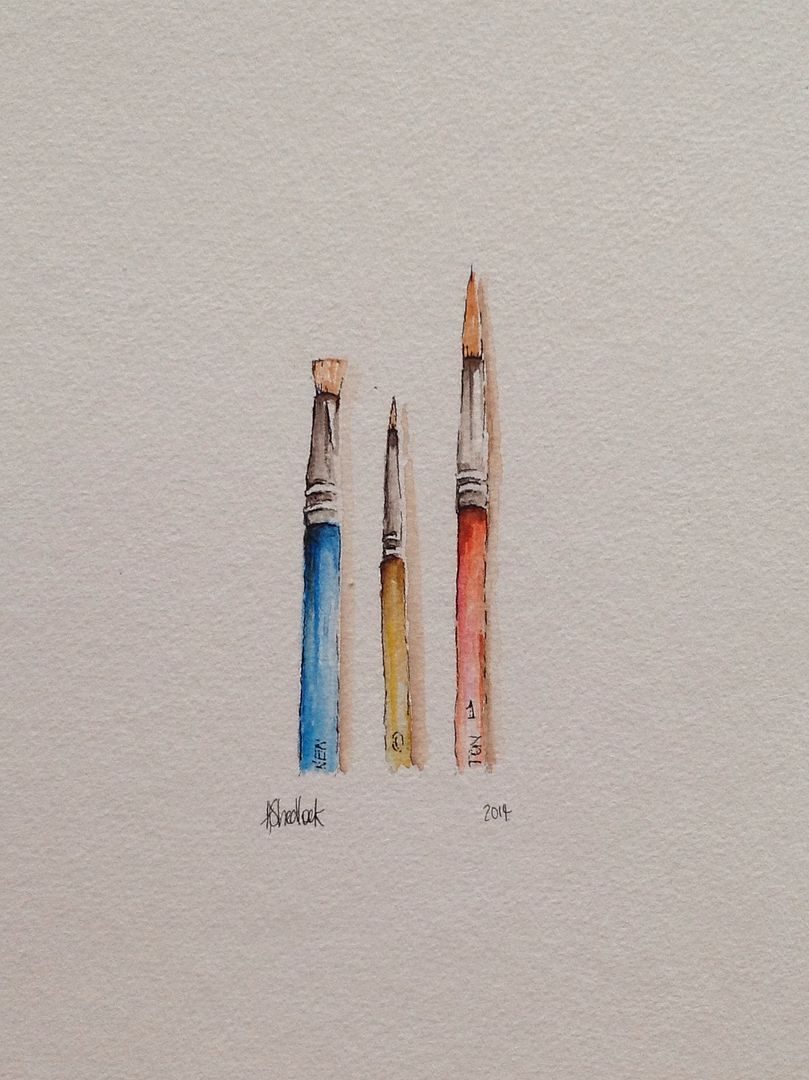 Daily painting #144 pen, ink and watercolor, A5 watercolor card
Tomorrow I am leaving for Johannesburg, one of South Africa's larger cities and I am traveling by plane....the dilemma is do I travel with my oil paints or not? Our airlines have become so cautious about what is in your luggage and oil paint is listed as a flammable product! I know so many friends that just pack them into their luggage and have never been stopped, but my other dilemma was that I am only there for 4 days, hardly enough time for an oil painting to dry and I am staying in a hotel, so do I want to travel around with wet paintings?! I put my dilemma out there on my Paintings in the post Facebook page and there seemed to be a bit of excitement about the idea of seeing some little pen and ink and watercolour paintings! So, thanks....you helped me make up my mind! I am going to do some little, simple images in pen, ink and watercolour for my next few daily paintings and I am quite excited for the change, although I know by Sunday I will be missing my oils and itching to get back to them! But a change is good and I like the drawing element involved in this type of work and the delicate nature of the images created this way ....a contrast to my thick oil paint!
So tonight I dusted off my Winsor and Newton traveling watercolour box, gathered all my materials and sat down to paint these 3 little brushes ....that was after I had packed my bags (and both my children's bags) and it was nearing that silly time of night when night is actually about to become a new day!!!! I might have to sleep on the flight tomorrow.....but I do like the simplicity of this little image....something different for the next few days!
Purchase paintings at
Heidi Shedlock Fine Art
(See all available daily paintings by clicking the highlighted writing)