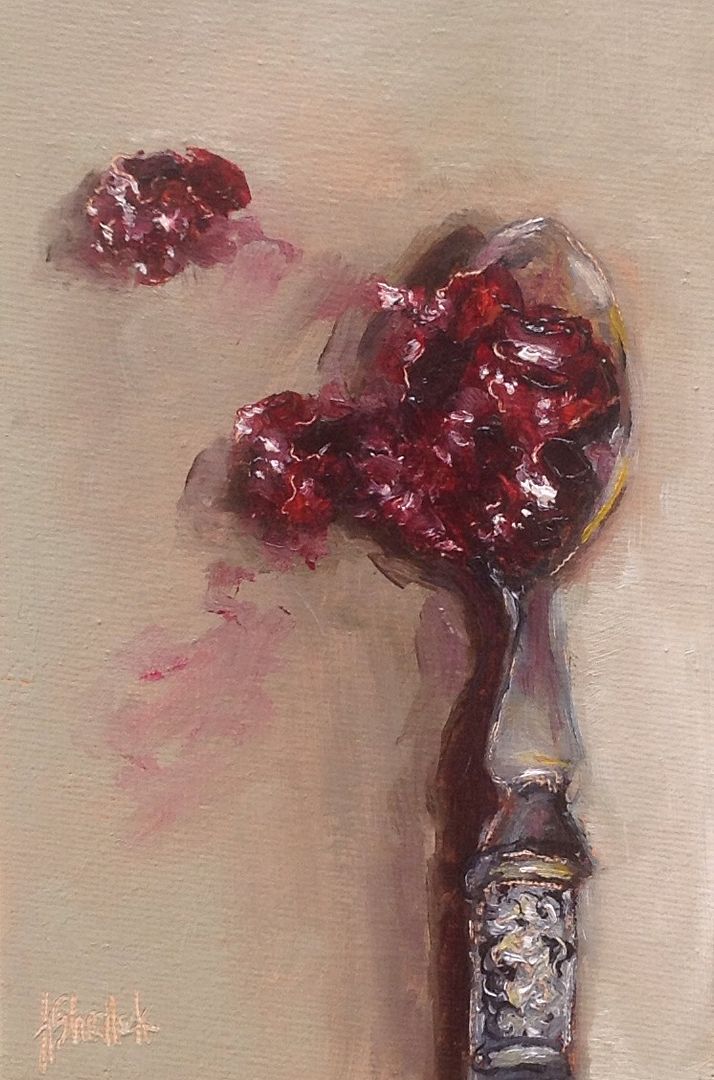 Daily painting #103. 4"x6" oil on primed canvas panel
I found a glass jar of organic Plum and Cardamom jam (jelly) made at a little organic farm up in the KwaZuluNatal midlands and thought it sounded rather unusual and delicious! I also love supporting local producers so I had to buy some! Granted cardamom is something I would associate with a curry rather than a jam, but I know it is a spice used in many Indian desserts or sweet dishes and so the combinations of the spice with the plums sounded delicious....AND IT IS....but not according to my family who have, to my dismay, judged the jam before even tasting it! An even greater dilemma is that I simply cannot finish off the entire bottle on my own (I could quite EASILY do so!!!!!) and so I decided to share a great big dollop of it with you.....
10 days into the 30/30 challenge....a third of the way there!
Purchase paintings at
Heidi Shedlock Fine Art
(Click on the highlighted writing)