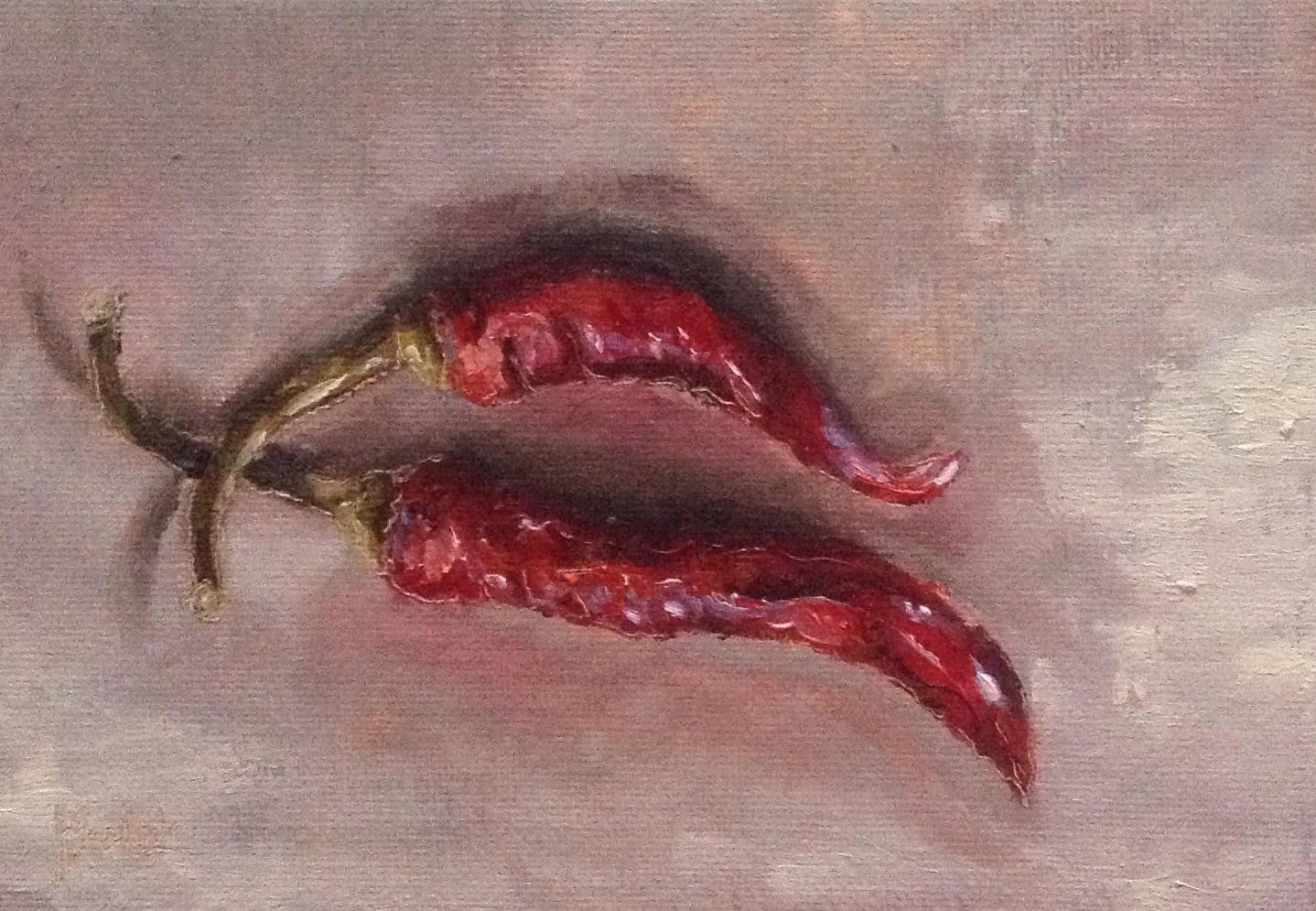 Daily painting #106. 5"x7". Oil on primed canvas panel
SOLD
Two red hot chillies embrace.....
Hot hot hot.....heat of a different kind....inescapable, humid, sweaty, unbearable, heat!
Welcome to Durban at the moment! The rainy spell we had a month or so ago is really causing havoc with the humidity levels, which can add a couple (more than a couple) of degrees onto an already unbearable temperature! Some parts of the world are freezing over and we are sweltering, melting, dehydrating!! Bizarre weather or global warming dealing its punishment....?
A few days ago I shared this photo with some friends.....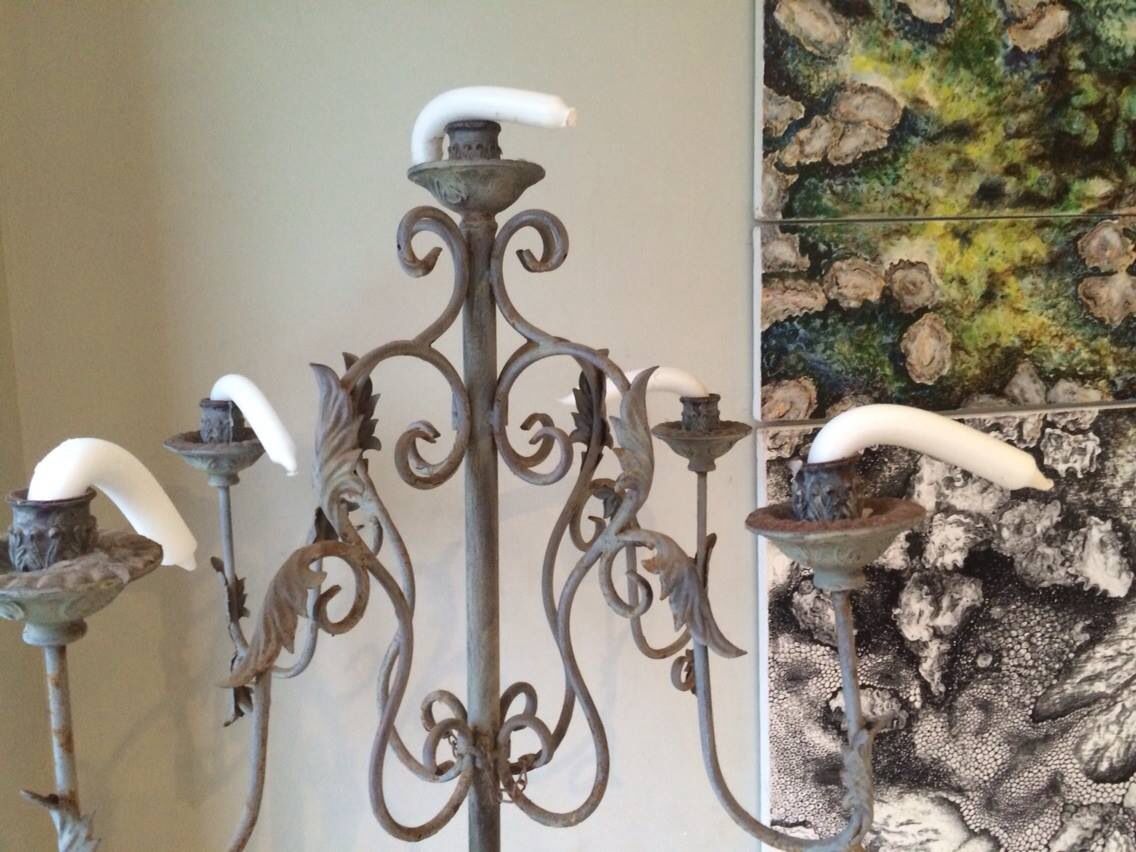 .....and this candlestick doesn't stand in the sun! The drooping candles are a result of the room temperature!!!!!
You know it's hot when even the candles can't cope......
Purchase paintings at
Heidi Shedlock Fine Art
(Click on the highlighted writing to see full gallery of available work)