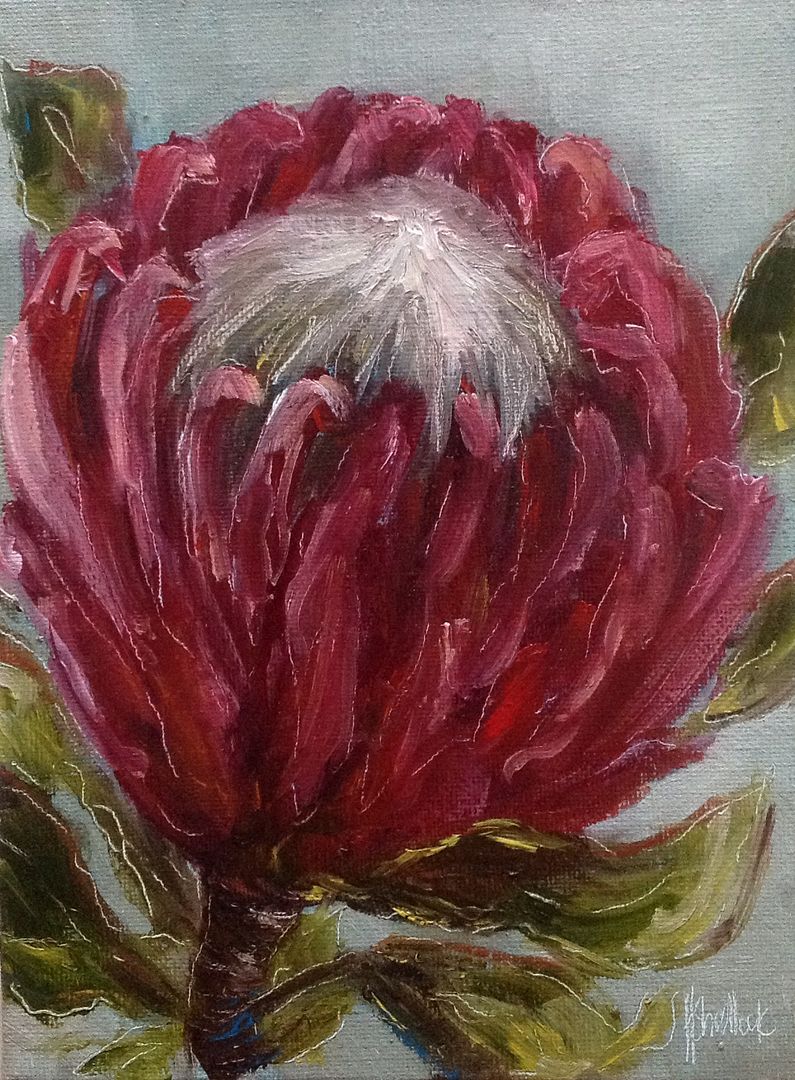 Daily painting #117. 6"x8" oil on primed canvas panel.
SOLD
One of my students wanted to paint a protea today! Now I would normally have one sitting in a jar or vase or antique jug somewhere in my house and I could easily have brought it into my teaching studio for her to paint...but today I didn't! Isn't it funny how things work out like that? So when I walked past my favorite florist this afternoon on my way to the shops the bucket of proteas perched in the doorway caught my attention immediately! Naturally I had to buy at least one ....unfortunately it is too late for our lesson this morning, but it made its way into my studio instead! So this one is Christine's protea....maybe she can paint it another day!
It's January SALE time!! All paintings displayed in my
online store
will go on sale for the last week of January. The sale will begin Sat 25 Jan and end 12pm (SA time) Fri 31st Jan. It's easy....
browse my online store and choose your favorite
....then watch out on Sat to see the sale price displayed....maybe you too can receive a painting in the post!
(All store prices are displayed in $ but South African buyers are welcome to message me privately heidishedlock@gmail.com for the price converted to ZAR-South African Rands)
Purchase paintings at
Heidi Shedlock Fine Art
(Click on the highlighted writing to view gallery of available paintings)