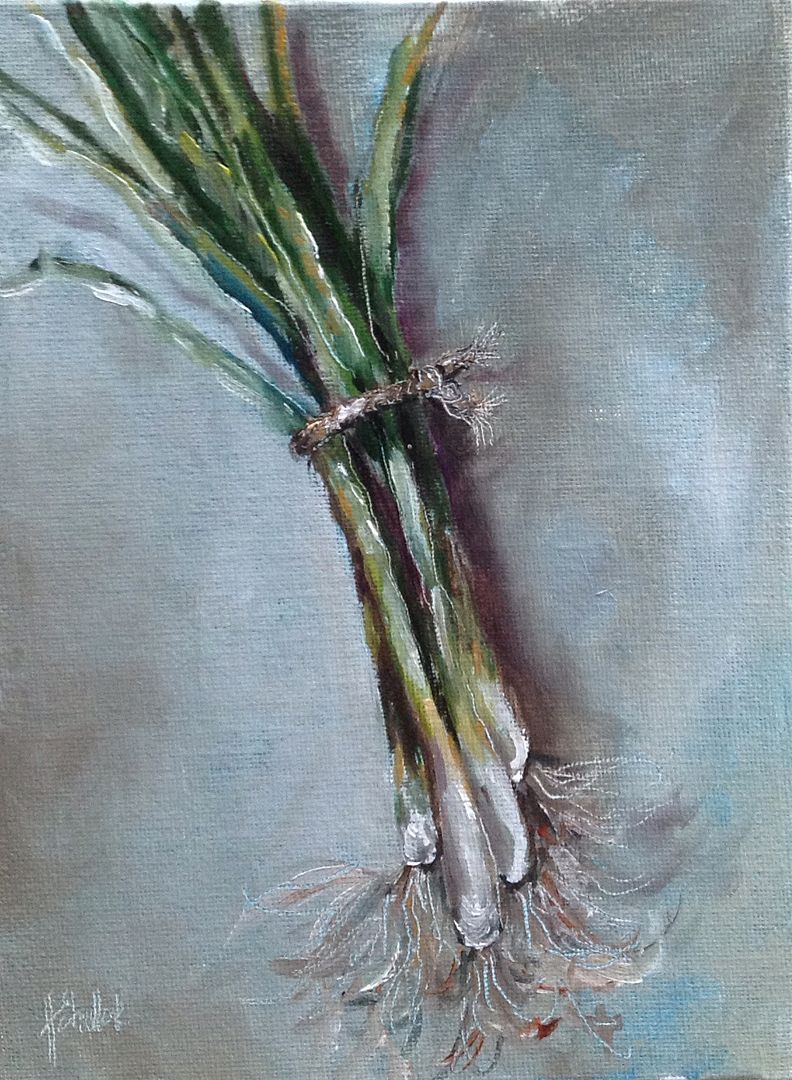 Daily painting #85. 6"x8" oil painting on primed canvas board
A delicious breakfast with my husband and children, a shop at the market (which included these spring onions), a long lazy lunch with family, good food and wine, swimming in the pool, beautiful weather.....I love the holidays!!!
I also love the children's excitement at this time of year...Christmas is truly a magical time for them and they are counting the sleeps! I hope you too are finding some time to relax and not still falling in the trap of Christmas chaos and last minute shopping! If you feel like all you have done is shop around for the perfect gift for those close to you and feel like spoiling YOURSELF for a change....visit my online shop and give yourself the gift of a little painting! A painting lasts forever and is the perfect gift.... It gives you endless pleasure! You can visit the shop in many ways...click on "visit my shop" the rainbow coloured button on the left of the page or click on the link "Heidi Shedlock Fine Art" highlighted below or visit www.paintingsinthepost.tictail.com
My online shopping site is a safe secure shopping option and if you live in South Africa you can always contact me directly at heidishedlock@gmail.com
With only 2 days to go, I hope you are starting to feel the "Christmas love"! I know I feel so blessed to spend this time with my family as, for too many, Christmas is sometimes a difficult time! I know I am counting my blessings!
Purchase paintings at
Heidi Shedlock Fine Art