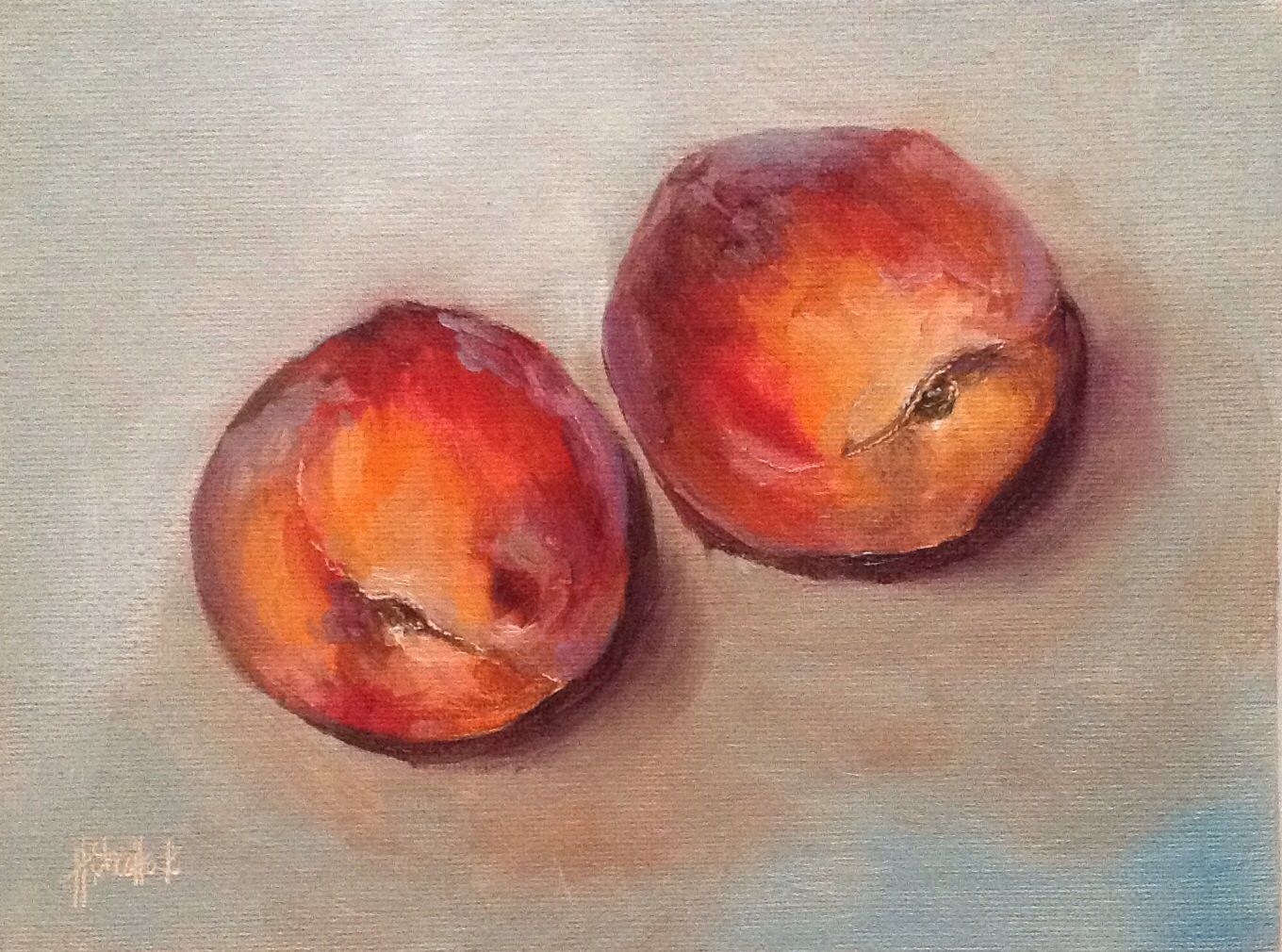 Daily painting #75 6"x8" oil painting on primed canvas board
A peachy pair....two juicy bright dessert peaches! Painting peaches always makes me think of Cezanne's still life paintings...such bold, loose, confident brushstrokes of pure colour...a master! The rest of us...well we just keep trying! Every success begins with the decision to try....

A few days left to get 30% off all the paintings listed in my shop. Use the promo code JINGLE at checkout!
http://bit.ly/1hDqNfQ
Purchase paintings at
Heidi Shedlock Fine Art