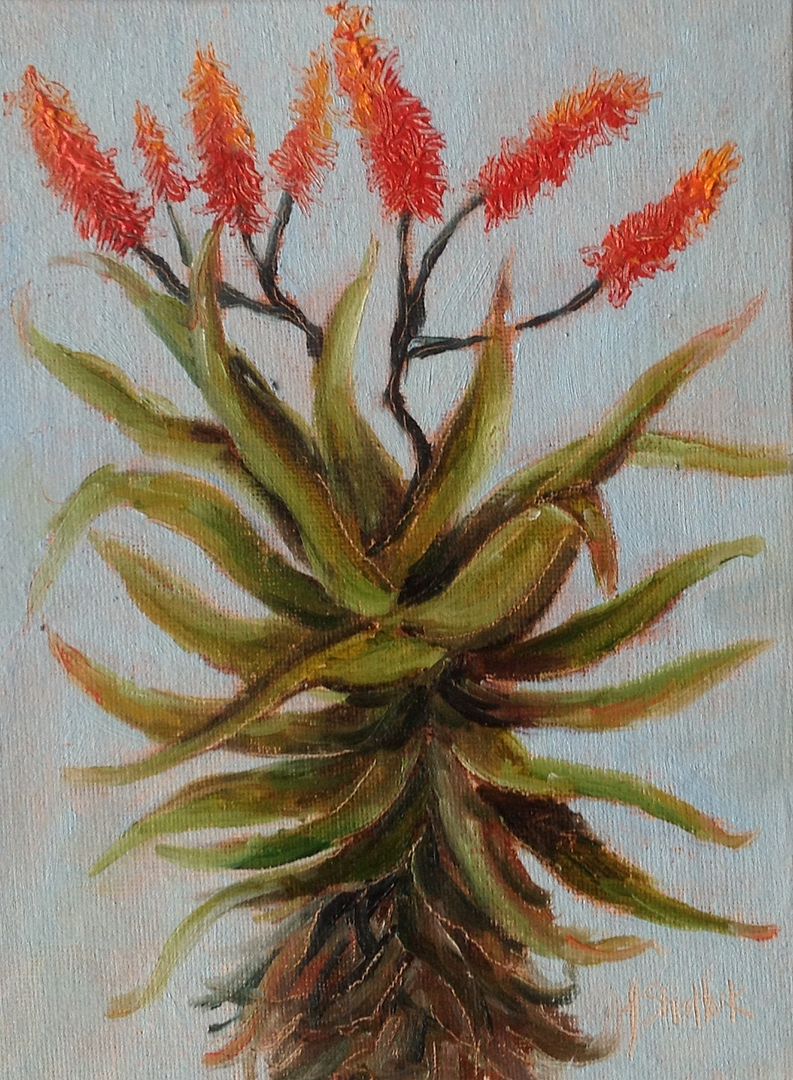 Daily painting #67. 6"x8" oil painting on primed canvas board.
SOLD
We have had SO much rain lately....even as I write this post this evening ....the rain is lashing against my studio window! We seem to go to sleep most nights to the sound of rain...we have had tropical storms and huge winds but thank goodness, being summer it is not cold! This morning we woke up to sunshine (although by lunchtime it had clouded over again) and it was so lovely to be outside in the garden, I couldn't resist painting outdoors today....something I haven't been able to do in a while!
I sat painting a large aloe that grows at the side of my house. I have to own up to using a bit of artistic license ....the flowers are actually dead, drooping and about to fall (it flowers in winter) but I couldn't help enlivening them on my little canvas. I love the coral tones in the flowers and besides....the colour 'coral' is the latest fashion trend....I am told.... and we can all do with being a little trendy every now and again....even an aloe!
Purchase paintings at
Heidi Shedlock Fine Art