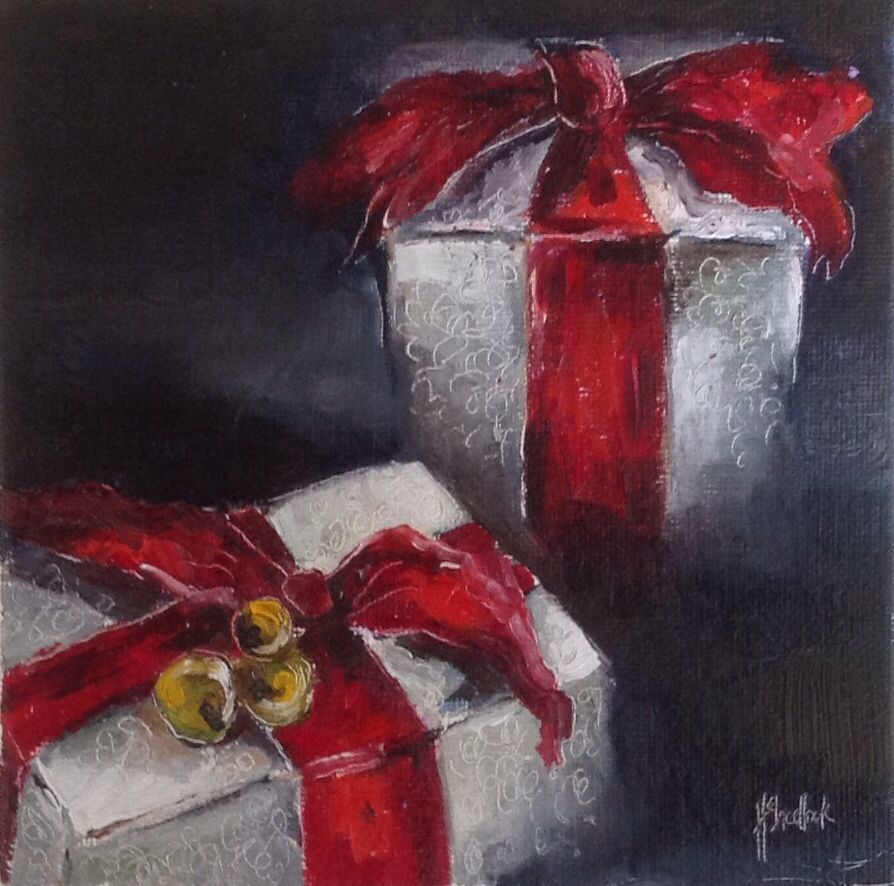 Daily painting #87. 6"x6" oil painting on primed canvas board.
SOLD
MERRY CHRISTMAS and HAPPY HOLIDAYS!
The Blessings of Peace
The Beauty of Hope
The Spirit of Love
The Comfort of Faith
May these be your gifts this Christmas!
May these be your gifts regardless of whether you celebrate Christmas or not....everyone deserves PEACE, HOPE, LOVE and FAITH!
Being Christmas I am in the spirit of giving and have decided to give today's painting away to a Paintings in the post follower on my Facebook page. Visit the Paintings in the post Facebook page to find out how to participate in the giveaway....you must like the page and write Peace in the comments box to be a part of the lucky draw. The winner will be announced on the 26th December. Let's share some peace, hope, love and faith this Christmas!
Have a blessed day and Happy Christmas ....all my love Heidi
Purchase paintings at
Heidi Shedlock Fine Art