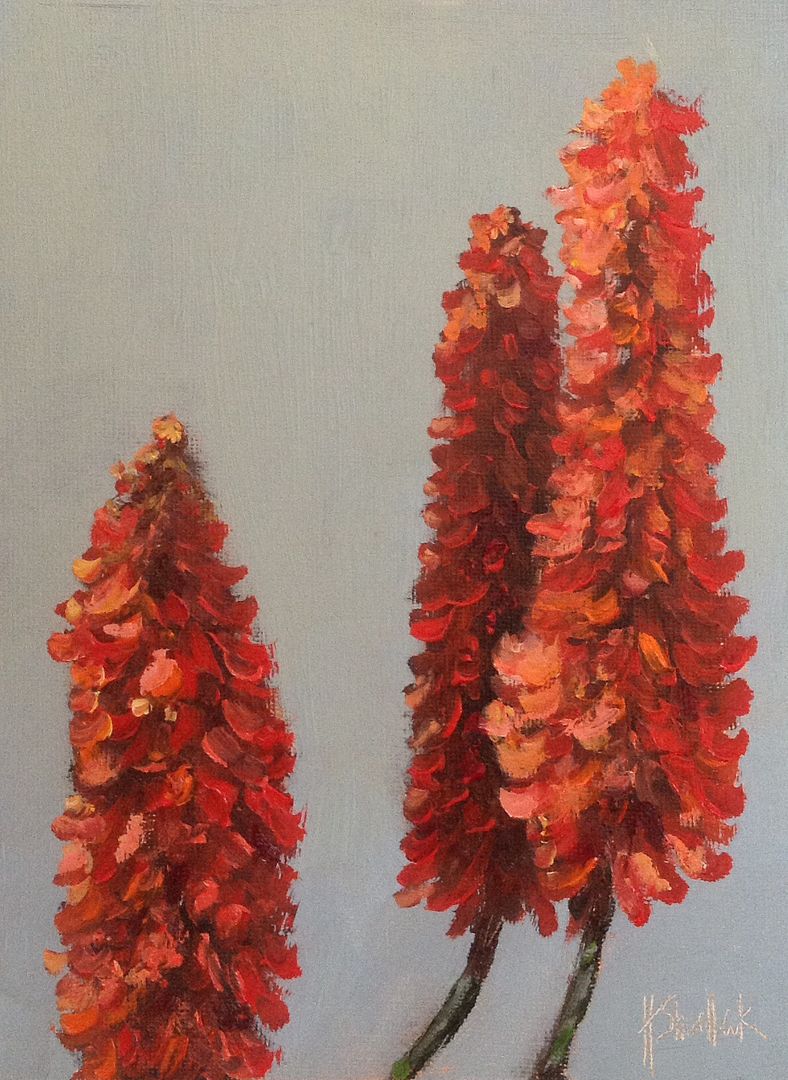 Daily painting #43 6"x8" oil painting on primed canvas board.
SOLD
The aloe is a succulent plant that is native to Africa....they are beautiful when they flower and grow in abundance in KwaZulu Natal. I am currently working on 2 large commissioned paintings for the board room of a South African company, but most aloes flower in our winter months and so I'm working from photographic references I took on my July trip to the game reserve.
Because I'm painting aloes at the moment, I'm drawn to looking at every aloe I see, observing shapes, colours, tones....and have felt cheated in not being able to enjoy the vibrant flowers which have already drooped and fallen with the onset of summer. I was pleasantly surprised to find a beautiful flowering aloe in my mum-in-laws garden!! It's beautiful coral blooms jumping out at me ....I couldn't believe my eyes! Apparently it is a summer flowering variety.....well ....you learn something new everyday!!
Purchase paintings at
Heidi Shedlock Fine Art