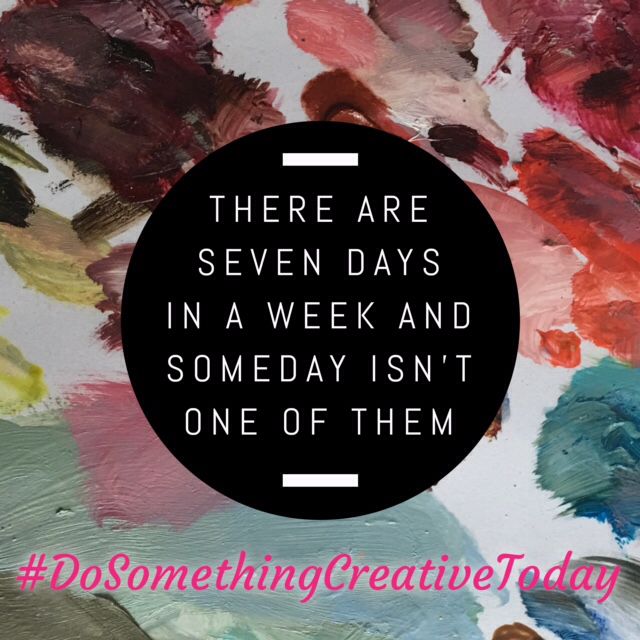 Every week a few more people are brave enough to share something creative that they have done. Paintings in the post has taught me the value of daily creative engagement and I want to encourage more of you to engage in a creative and meaningful way....DO SOMETHING CREATIVE TODAY! It doesn't have to be a painting or drawing or even anything art related. There are many ways to be creative in the home, in the office, in our gardens, in the kitchen...
So often we put off (for another day) the one task that sometimes requires us to think in a different way or puts us out of our comfort zone...being creative has a way of doing that! But there is no day called 'someday' so today feels like a good day to just do it! I put myself completely out of my comfort zone and made a little video to hopefully inspire some of you to be creative today. If I can share a video (cringe, gasp, cringe) then you can share too!
You are welcome to tell me about your creative decision/task/achievement in the comments below or head over to my Facebook page
here
and join in the fun. You can add a photo or just comment on the post feed to share and hopefully inspire someone else to be a bit more creative too!
Let's share, inspire and most importantly be creative!
Thanks for joining in the fun
#DoSomethingCreativeToday
Purchase paintings at
Heidi Shedlock Fine Art
(Click on the highlighted writing to view gallery of available daily paintings)