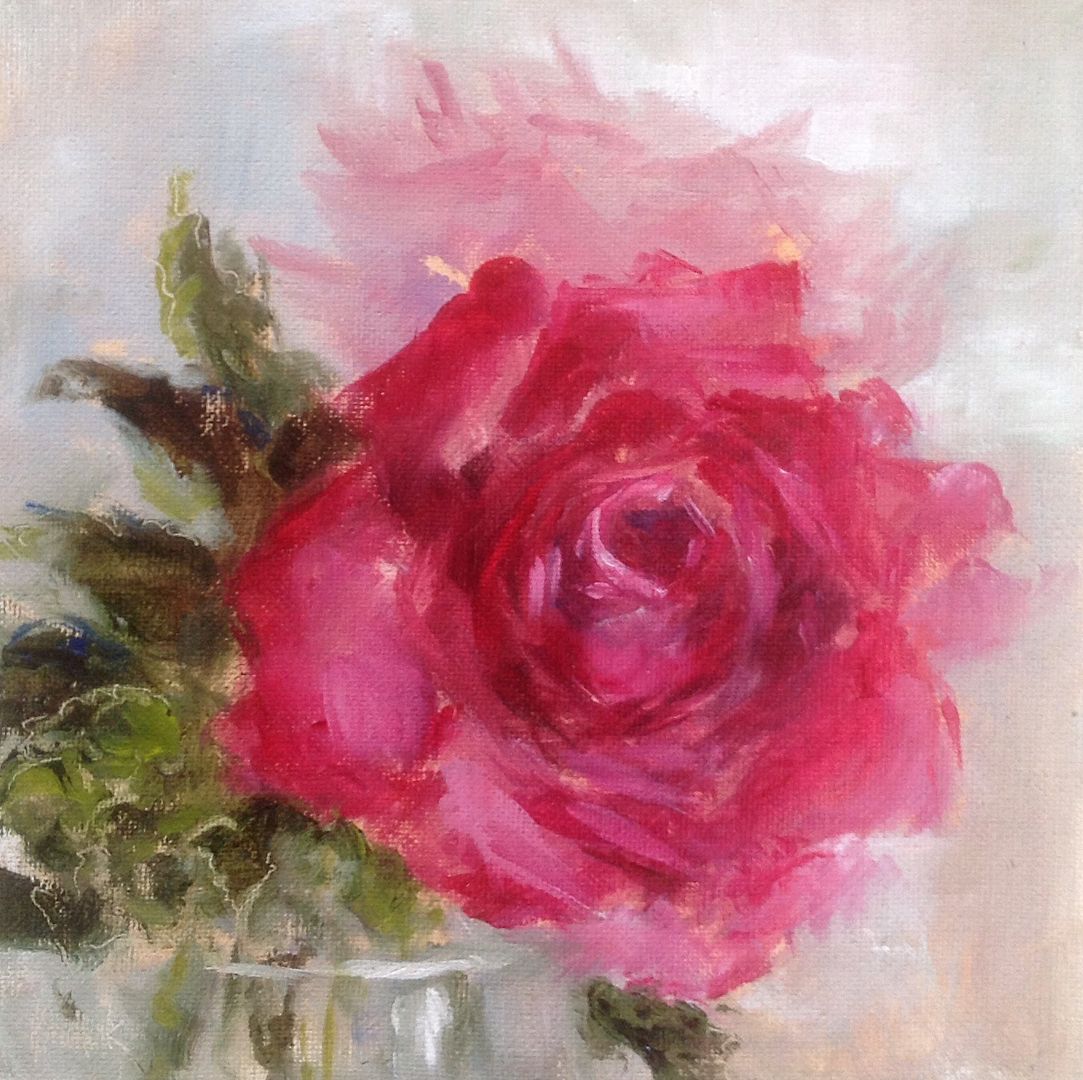 Daily painting #700 8"x8" oil on primed canvas panel
So how does one decide what to paint for daily painting #700? My dilemma is that I don't usually think too much about what I am going to paint for a little daily painting otherwise I would spend all day deciding (my star sign borders on the indecisive Virgo scales) and I would never get around to painting. So it is usually something object based (often floral) and something that is close at hand in my kitchen/studio/house. However I have been brooding over what to paint for #700 for a while ...it needed to be something special...a good little painting....I had to 'get it right'. Those of you who have been following Paintings in the post for a while, will know that this type of thinking goes against my whole philosophy behind why I do these little daily paintings. But thank goodness things worked out just fine and my problem was solved before I had even realized it....and I had a good reminder about just giving something a go and not overthinking....
I had to teach a Painting class but many of the ladies were away. We ended up with just 3 people in the class and so a suggestion was made that I paint along with the ladies for the morning. Kate (yes....the rose lady if you remember a few posts back) had bought me some beautiful roses from her garden and so without even thinking about it, I sat at an easel popped the roses in front of me, grabbed a little daily painting board and painted along with the ladies. I stopped to assist if they needed me, but finished a little painting before the class was up. It suddenly dawned on me that I had just painted daily painting #700! I had spent so much time thinking about #700 and in a way was dreading painting it and buckling under the pressure I was placing on myself to paint it. There is something to be said for just getting stuck in and doing something without agonizing too much (overthinking)! I had avoided painting this little painting but had just got stuck in and painted it without even realizing it. I paint these little paintings so regularly that it feels quite natural to just quickly grab a little board, my brushes and some paint and just do it! Only at the end of the session did I register the significance of what had just happened and perhaps it was because I had not planned to paint that the number 700 didn't quite come to mind (thank goodness) until the end.
So I give you daily painting #700, just an ordinary little painting and no more special than any of the others other than that for me, it marks a special achievement and a little milestone in a journey that began quite by accident and has changed my life. Thank you for sharing it with me!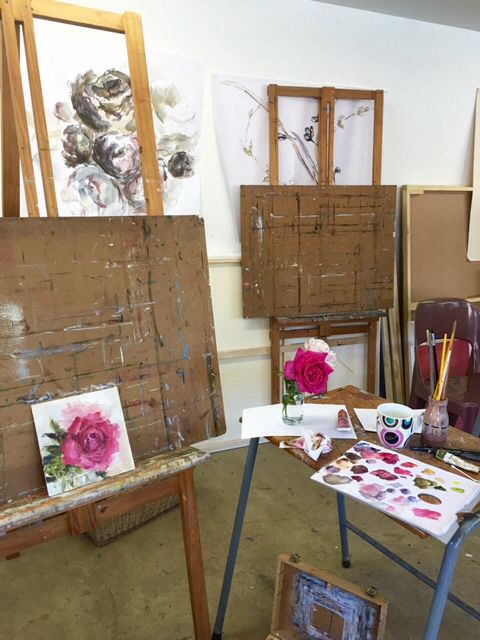 A corner of my teaching studio...and roses!
To celebrate 700, I will be offering free postage on all purchases made in my online store until the end of the weekend (ends 12 midnight SA time). So make use of the FREE POSTAGE offer and visit the online store at www.paintingsinthepost.tictail.com
Purchase paintings at
Heidi Shedlock Fine Art