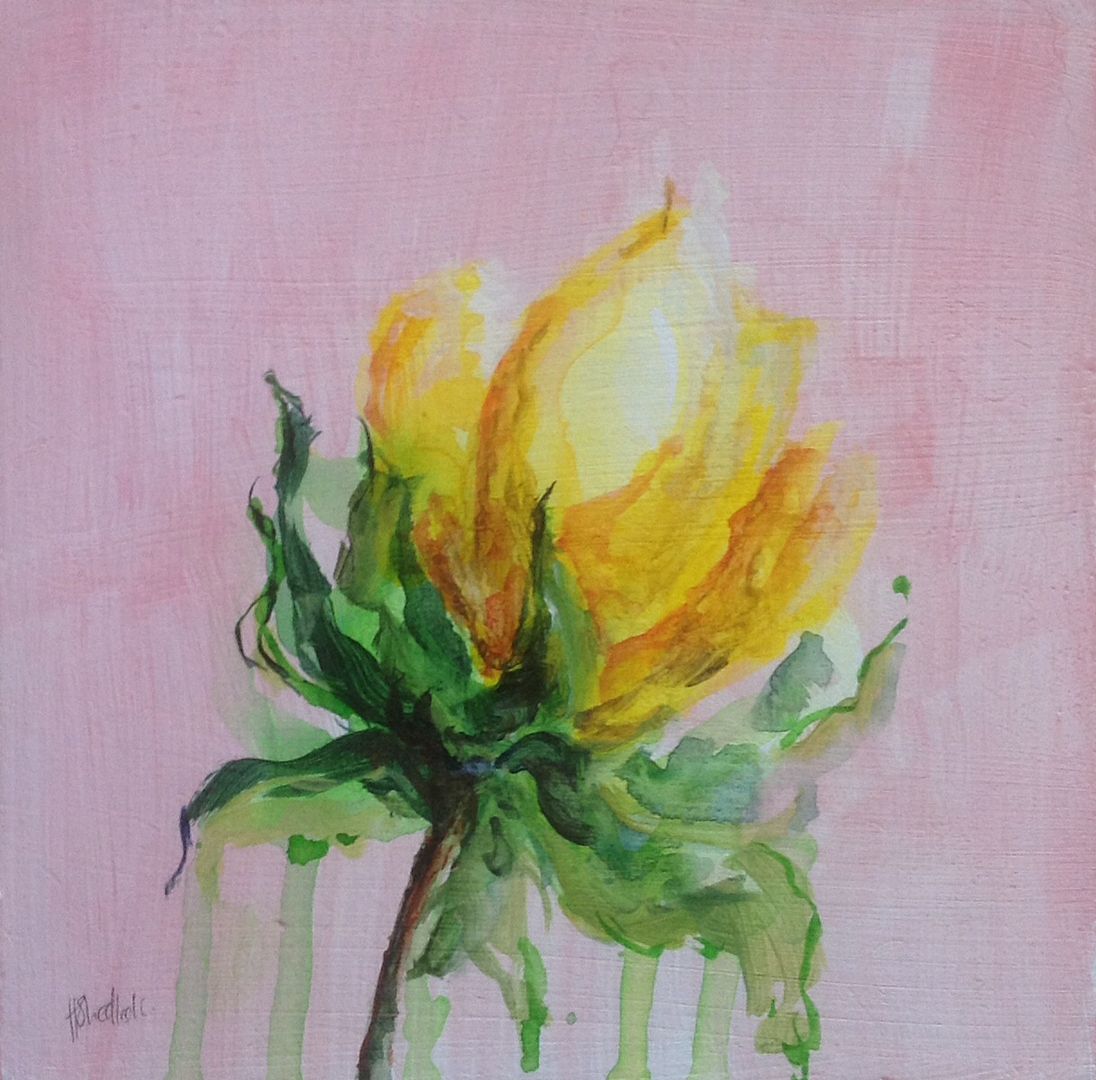 Daily painting #674 6"x6" ink and acrylic on primed panel
I returned to my studio this morning to find beautiful bright yellow petals that had gently unfolded from the tight bud. If this garden rose opens up fully it is going to be like a beautiful ball of summer sunshine!
Thank you so much to Retta who wrote to me yesterday to tell me that the colour yellow is considered the most beautiful and prestigious of colours in Asian culture. It's glorious, golden, vibrant and I can't believe it has taken so long to win me over!
Purchase paintings at
Heidi Shedlock Fine Art
(Click on the highlighted writing to view gallery of available daily paintings)