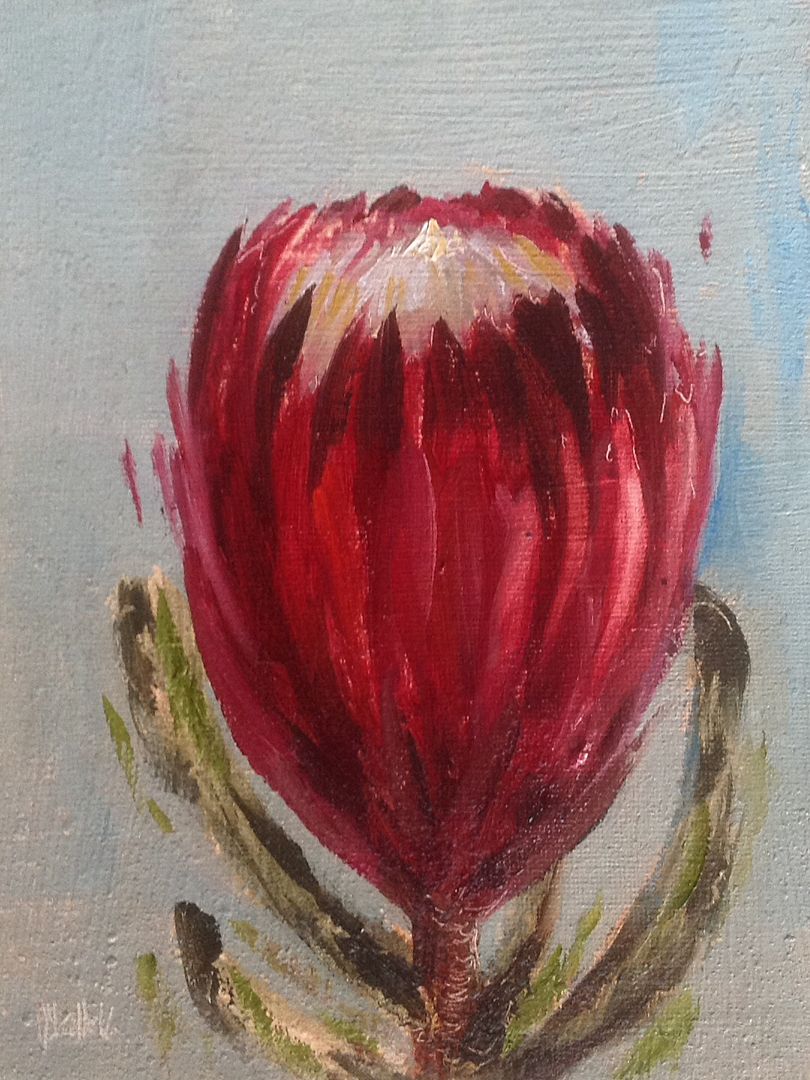 Daily painting #636 6"x8" oil on primed canvas panel
The only flower that seems to cope with the awful heat we are experiencing at the moment. Everything else seems to wilt within a day. The problem is that proteas are hard to find at the moment...but this one is a beauty!
Last day to get 25% off on checkout in the online store. Click on link below.
Purchase paintings at
Heidi Shedlock Fine Art