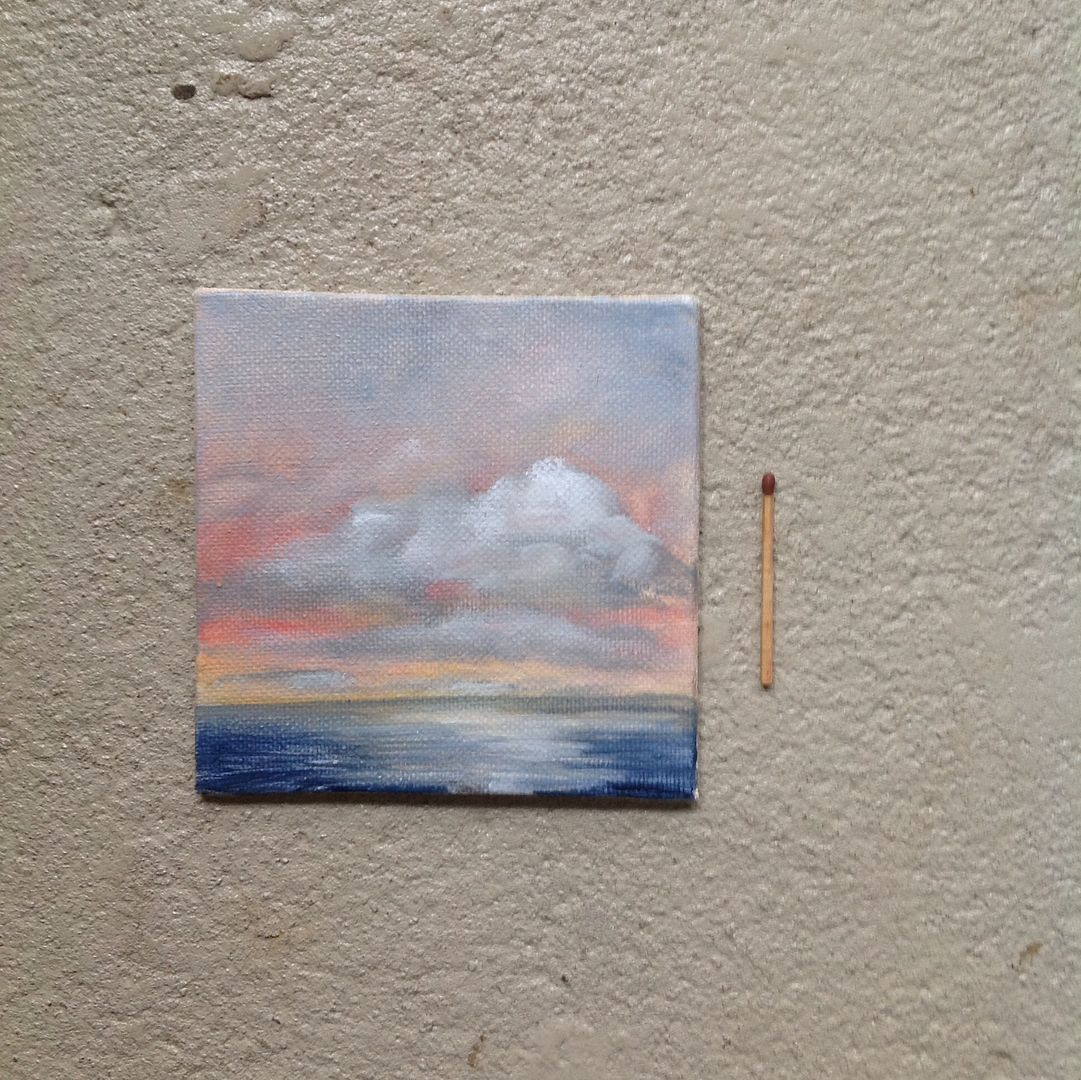 Daily painting #596 4"x4" oil on primed canvas panel
Today the early morning light changed quickly and disappeared as the rain clouds moved in. For the second time this week we celebrate the arrival of some much needed rain for our drought stricken province. I haven't painted at all this week...I simply haven't had the courage to face a daily painting although the irony is that time spent at my paintbox is usually just the remedy I need.
However this week has been different. As we celebrated the arrival of rain, a dear friend mourned the loss of her beautiful little boy in a tragic accident at home at the start of the week. I feel heartbroken for the family and my dear friend's loss and there simply are no words that can truly offer adequate comfort to someone who has lost a child! While we all have huge empathy and great sadness, the loss is simply incomprehensible.....
Today family and friends will celebrate Joshua's beautiful life....and give thanks for the joy he gave!
My heart is with you today my dear, beautiful, caring friend. May God send His love and strength to cover you like the rain that is falling from our sky....
Purchase paintings at
Heidi Shedlock Fine Art