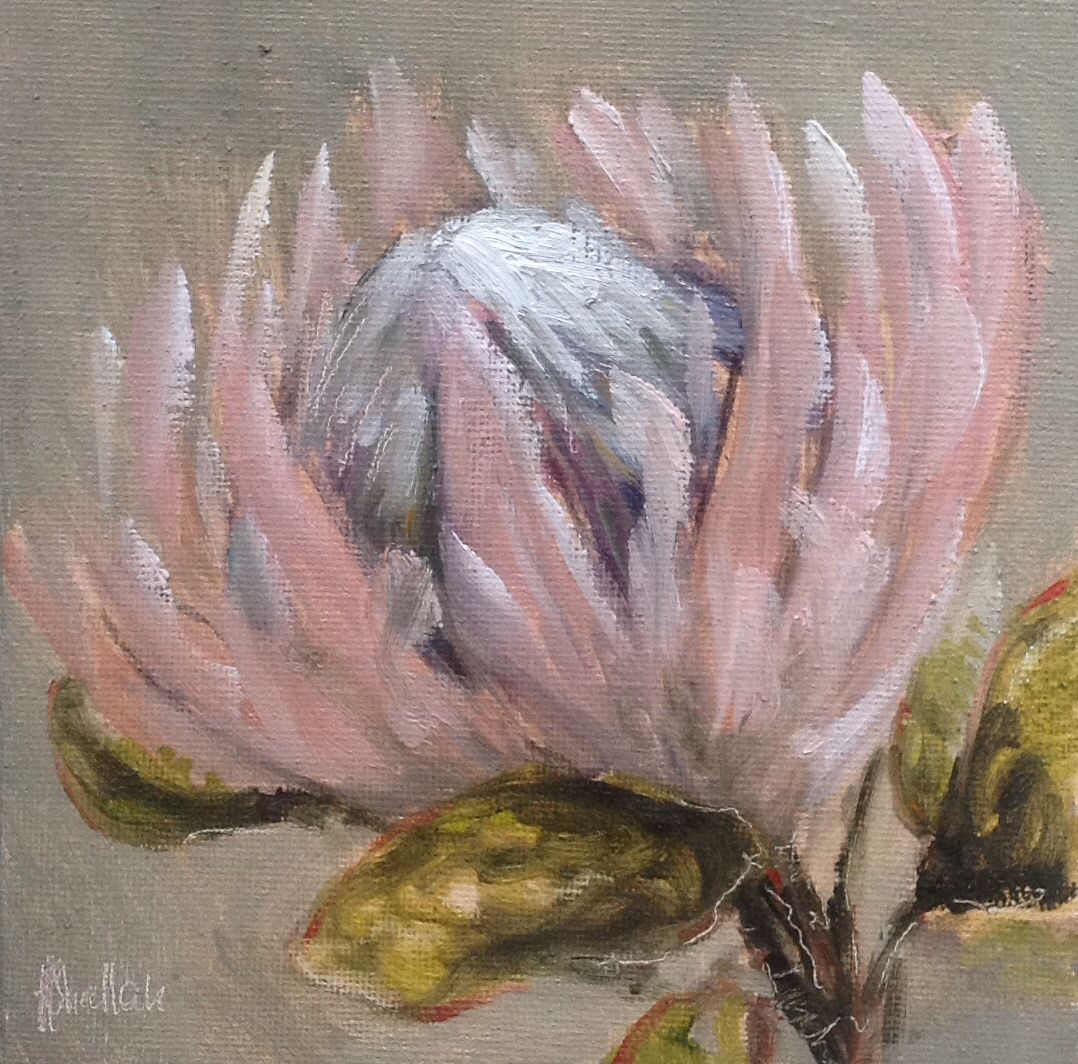 Daily painting #571 6"x6" oil on primed canvas panel
Two tall kings are standing on my entrance hall table. They stand proud and tall in contrast to their soft gentle colours. Beautiful South African King proteas.
This is the last week to make use of the free postage offer...
FREE POSTAGE FOR THE MONTH OF MAY!!
Purchase paintings at
Heidi Shedlock Fine Art
(Click on the highlighted writing to view gallery of available daily paintings and for all purchase details)