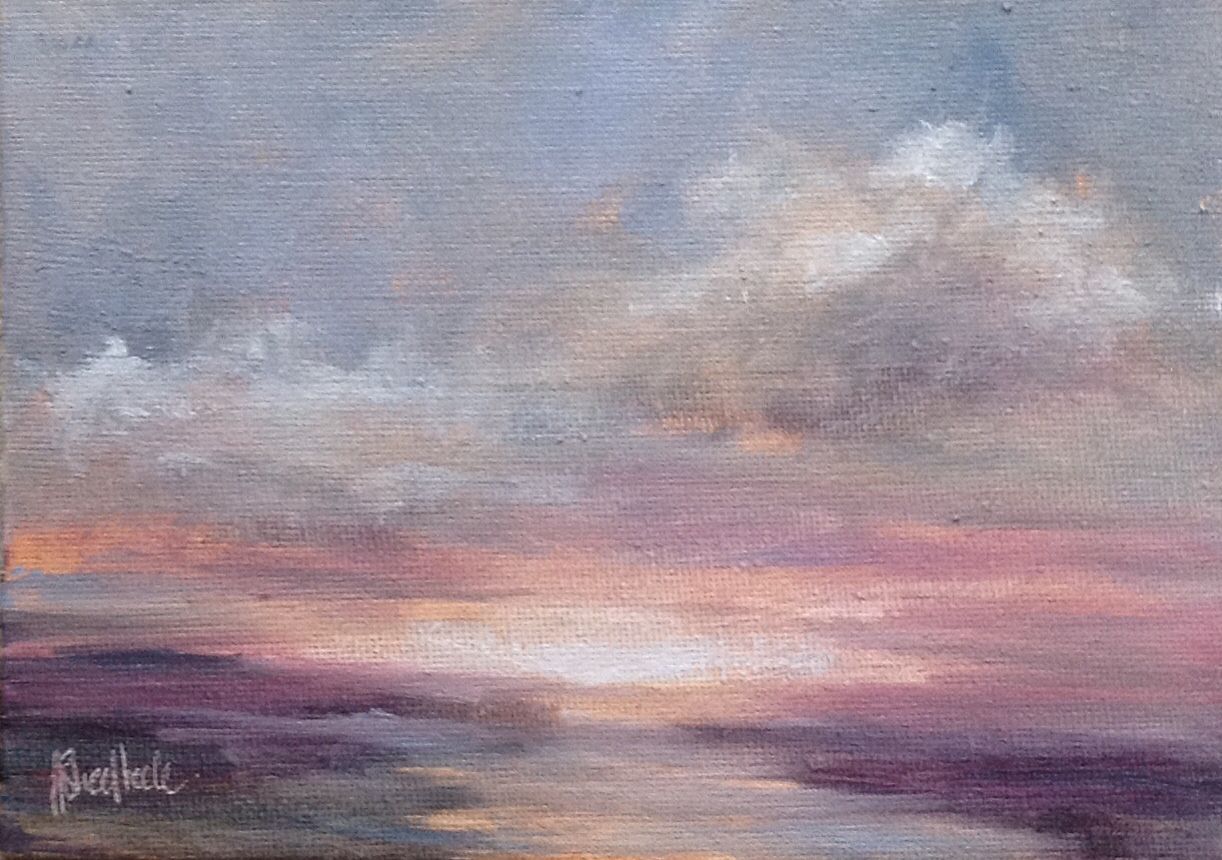 Daily painting #569 5"x7" oil on primed canvas panel
It has been a while since I have painted the morning sky! The early mornings are without a doubt my favourite time of the day. It is quiet and peaceful and the new day always brings with it a sense of hope and anticipation. It's Autumn here on the East Coast so the sun rises a little later and the colours are more subtle and gentle than the sudden glaring heat of summer. The air is also fresh and crisp with a little bit of a chill. Durban is usually hot and humid so at this time of year, with cool mornings and warm (but pleasant) days, I am at my happiest!
FREE POSTAGE FOR THE MONTH OF MAY!!!
Purchase paintings at
Heidi Shedlock Fine Art
(Click on the highlighted writing to view gallery of available daily paintings and for all purchase details)