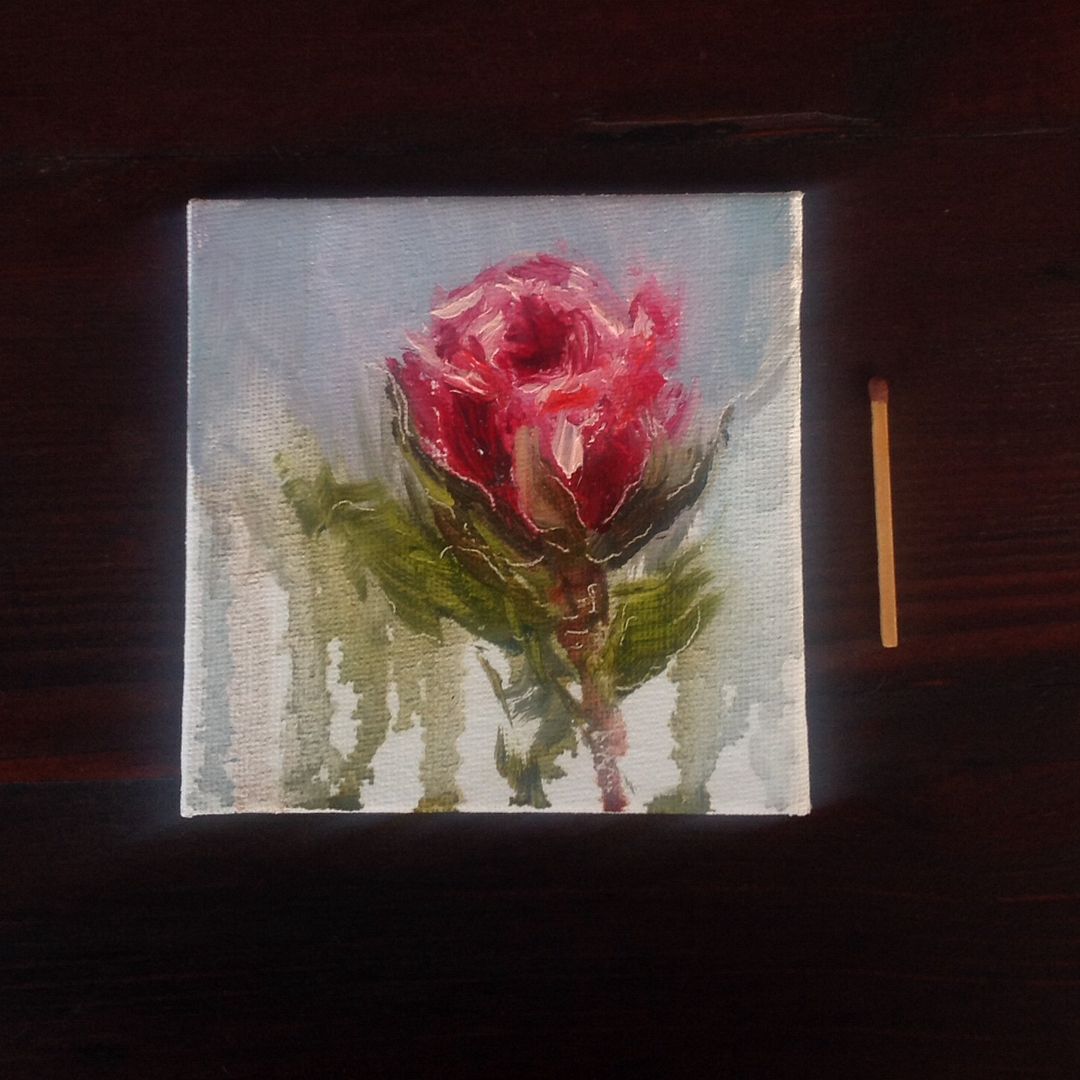 Daily painting #599 4"x4" oil on primed panel
This little rose is sitting in a vase on my kitchen table. It is taking a long time to open up in the cooler weather, but that just means I get to enjoy it for longer!
There has been lots of cake, celebrations and birthdays in my painting classes this week. I teach 3 morning painting classes to mostly ladies from an outside studio at home. After a week of celebrations I am reminded of how grateful I am to be able to share in the creative journey of these special ladies. They really do bless and enrich my life and many times I am reminded of how much I learn from sharing with them. Teaching for me is about giving and sharing that which you hold in your own 'tank' ....in order to full or replenish your 'tank' you need to be giving. "Give and they shalt receive". In order to grow in your own knowledge, you need to share! Teaching does that for me and I am so glad I get to spend time each week with these special ladies who really have become my friends.
So Happy Birthday blessings to those who celebrated this week and healing prayers to a special lady who is recovering from a broken arm....we really miss all the laughs you bring to our class Merryl!
I can't believe it is almost another weekend (not that I am complaining) but August is upon us and we enter the second half of the year....WOW....2015 you need to slooooowww down a little for me please!
Almost on 600 daily paintings....WHOOPEE... I guess I will have something more to celebrate!
Purchase paintings at
Heidi Shedlock Fine Art