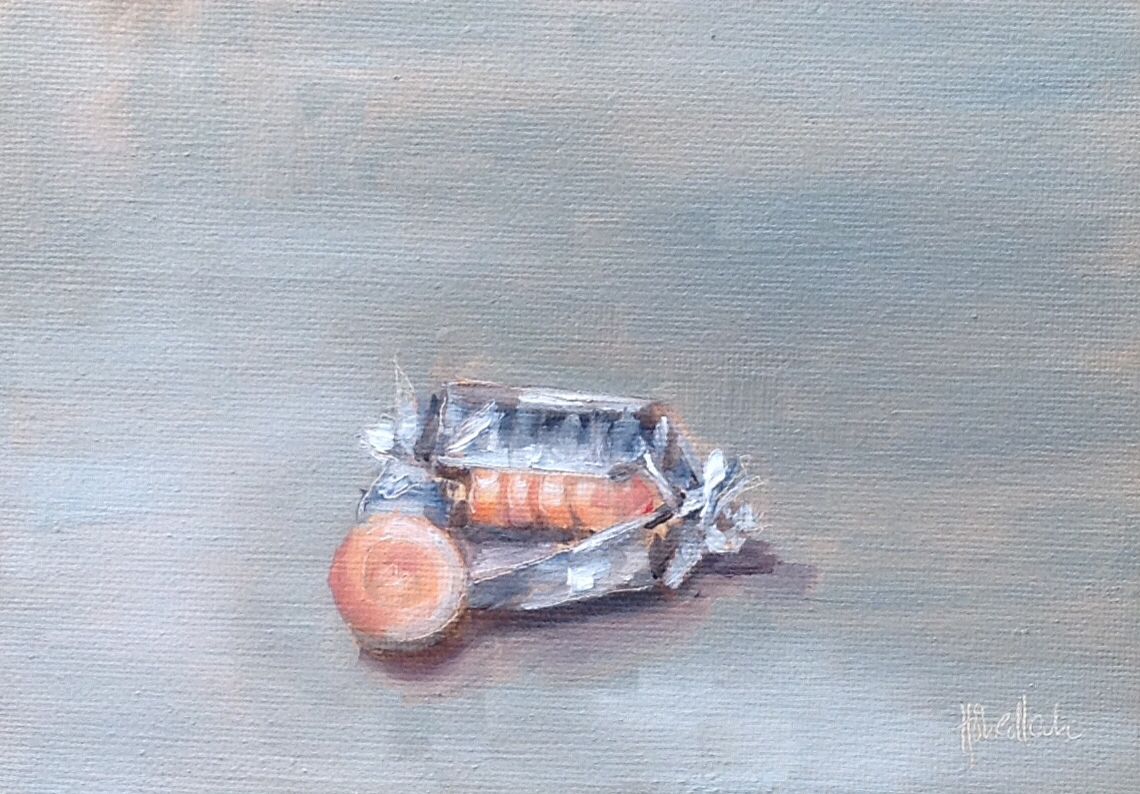 Daily painting #587 5"x7" oil on primed canvas panel
Amy and I went to the local store to stock up on water, bananas and a few other refreshments for Ross (they play the whole day...it's a long day). Thrown into the loot were some little rolls of Super-C sweeties as a treat. One of the rolls came apart and the sweeties were falling out so before they were eaten...they were painted!
We have been playing at some beautiful cricket grounds...but it is cold!!
My little (big actually) darling...trying to keep warm during their morning warm-up session! Love this boy!
Purchase paintings at
Heidi Shedlock Fine Art
(Click on the highlighted writing to view gallery of available daily paintings and for all purchase details)