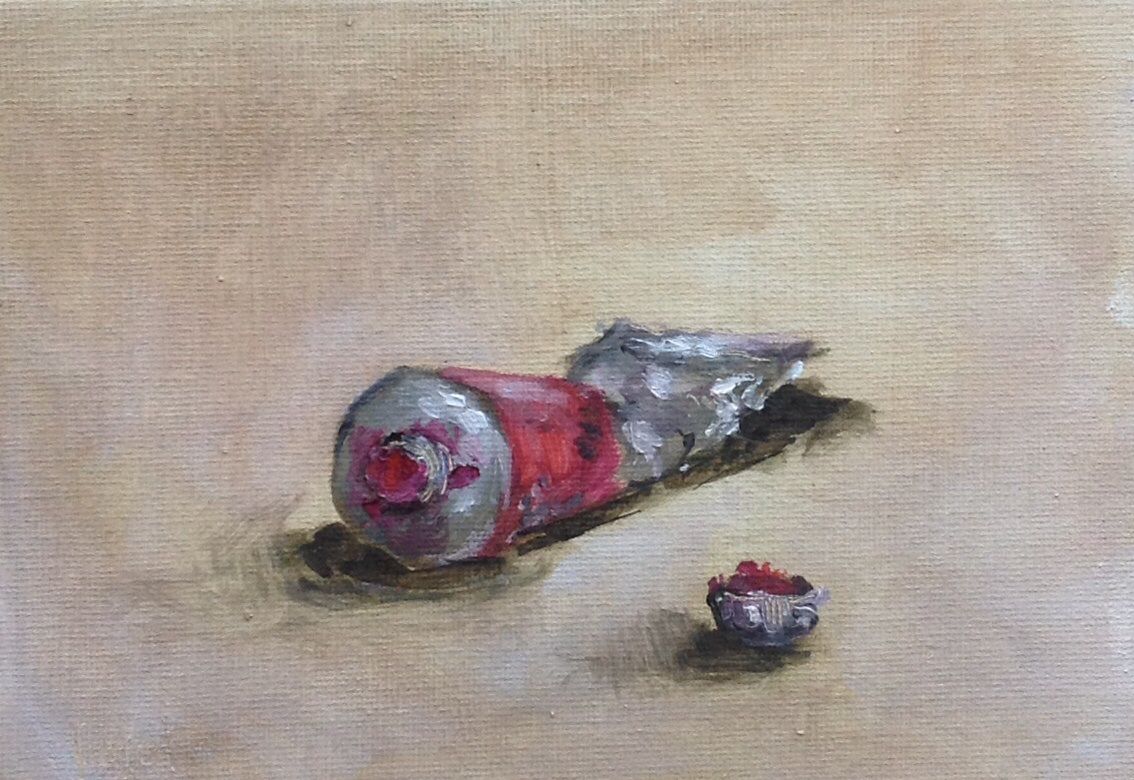 Daily painting #562 5"x7" oil on primed canvas panel
FREE POSTAGE FOR MONTH OF MAY!!!
I am SO happy to be back in my studio I have decided to celebrate and am offering FREE postage on any daily paintings purchased for the month of May! So pop over to the Tictail store and see all available daily paintings. If you live in SA you can contact me at heidishedlock@gmail.com for prices in ZAR.
I paint my daily paintings with limited colours as I prefer to mix my own tones. But I do have hordes of other colours like this Rose Madder which while I don't always use them, they sit in my studio like comfortable old friends! This particular tube I have had since I was at school (it is ooooold!) and while most of the writing has rubbed off of the tube and it is rather dusty and buckled, I just can't bring myself to throw it away. Occasionally I will look for something different and then these trusty old friends are as loyal as ever!
Purchase paintings at
Heidi Shedlock Fine Art
(Click on the highlighted writing to view gallery of available daily paintings and for all purchase details)