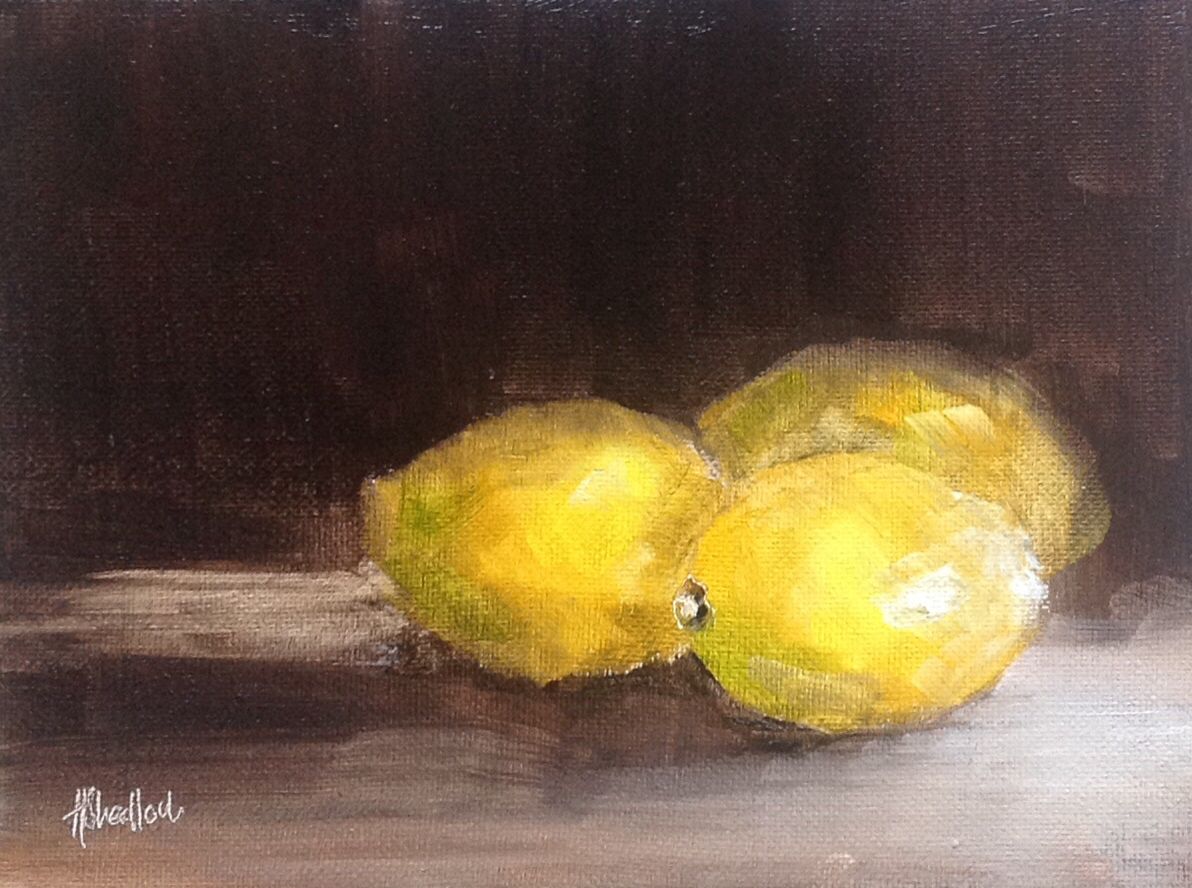 Daily painting #537 6"x8" oil on primed canvas panel
Back to my trusty oils again today and a little bit of dramatic light added for a bit of mood!
We have an abundance of lemons in the house at the moment. My daughter has had a market day at school this week and one of the things we made besides the decorated sweetie jars was pink lemonade! It seemed to be a real hit but my kitchen still seems full of lemons! I guess it will be lemon and herb chicken, lemon meringue pie, lemon and garlic butter (used for something) ...oh and definitely a gin and tonic with a slice of lemon on the menu this coming weekend!
Purchase paintings at
Heidi Shedlock Fine Art
(Click on the highlighted writing to view gallery of available daily paintings and for all purchase details )