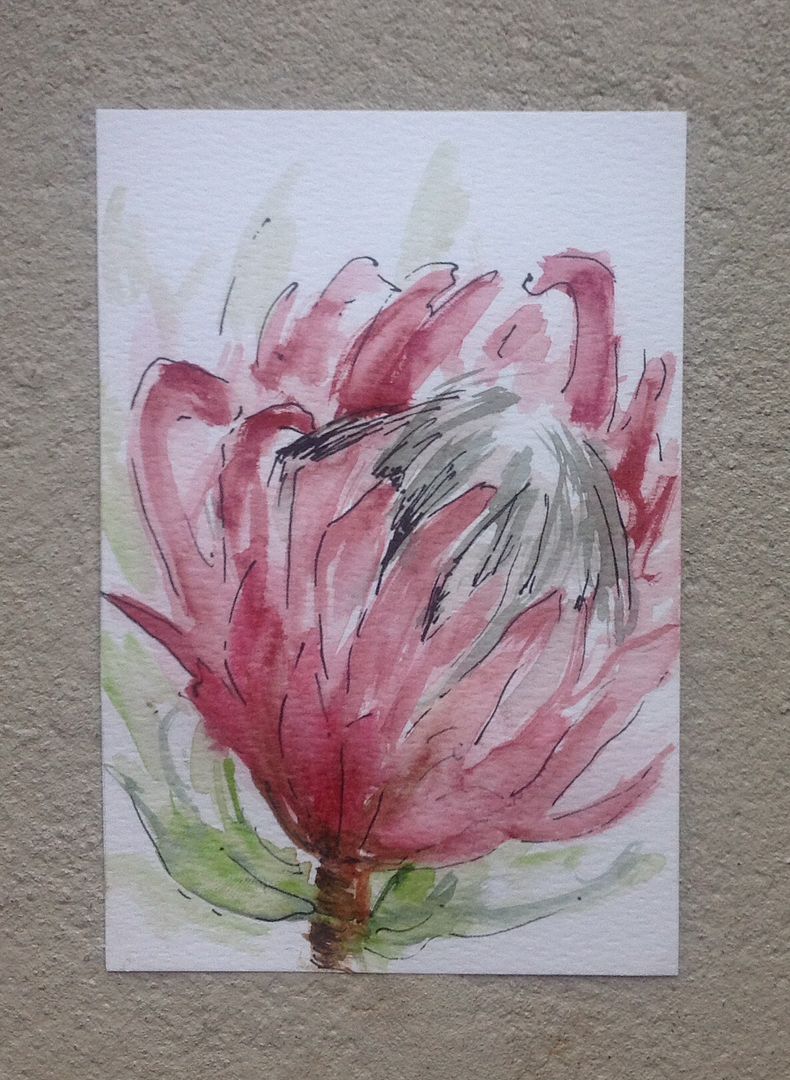 Daily painting #502 pen and watercolour for the postcard art group
It's time for me to send off more postcards to the Postcard Art Group I belong to. So a little pen and watercolour protea today ready to post....but first I need to make at least another 5!
As a way of saying 'thank you' and to celebrate 500 days, I have decided to run a special offer in my online store. You can receive a discount of 30% on your purchase if you use the discount code "500DAYS" when you check out. This special offer only applies to online purchases and will run for 1 week (7 days). The offer will end Tuesday 17th February at midnight (SA time). I hope you find something special....I would love to post a little painting to you! Click on the highlighted writing below to view the online store.....
Purchase paintings at
Heidi Shedlock Fine Art