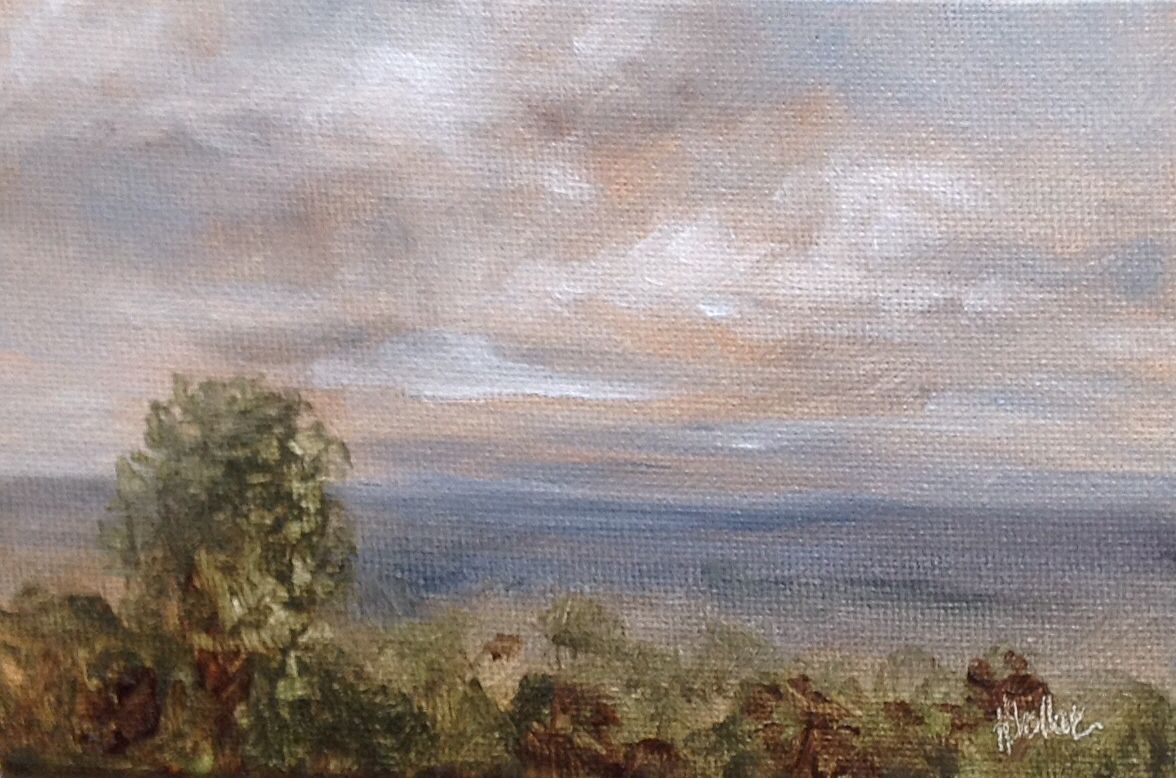 Daily painting #409 4"x6" oil on primed canvas panel
I sat this afternoon on my upstairs veranda overlooking the ocean, painting and thinking for the first time in a long while how hard life in South Africa can be! I thought of all my friends and family who have left, and there are many! Today as my husband was fetching my daughter early from school for her dance exam, police and criminals opened fire on one another just outside my daughters school and only slightly ahead of my husband who was turning into the school. This is a residential area with 3 schools in this road and at the time all the children were outside enjoying their morning break. I couldn't help but think about all the 'what ifs'! Thank goodness my husband was safe and thank goodness no stray bullets hit any innocent people or children. Crime is high in South Africa and it does make life more stressful if you allow it to. So I try to be positive, find blessings in small things and be grateful at every opportunity. Thank goodness 2 of the 3 criminals where caught (the 3rd high jacked another vehicle and got away) and thank goodness my family are unharmed. Thank goodness the police were trying to be proactive and thank goodness none of them were harmed either! Somedays life has a way of making us sit up and be thankful for small mercies. Many of my friends who have left SA believe it is not normal to live with such high crime and violence but this is our 'normal' and for those of us who live here we have to remain positive and hopeful....there just is no other way! Gratitude and positive hearts have to be your constant companions!
That being said, life in Africa is not for the faint hearted!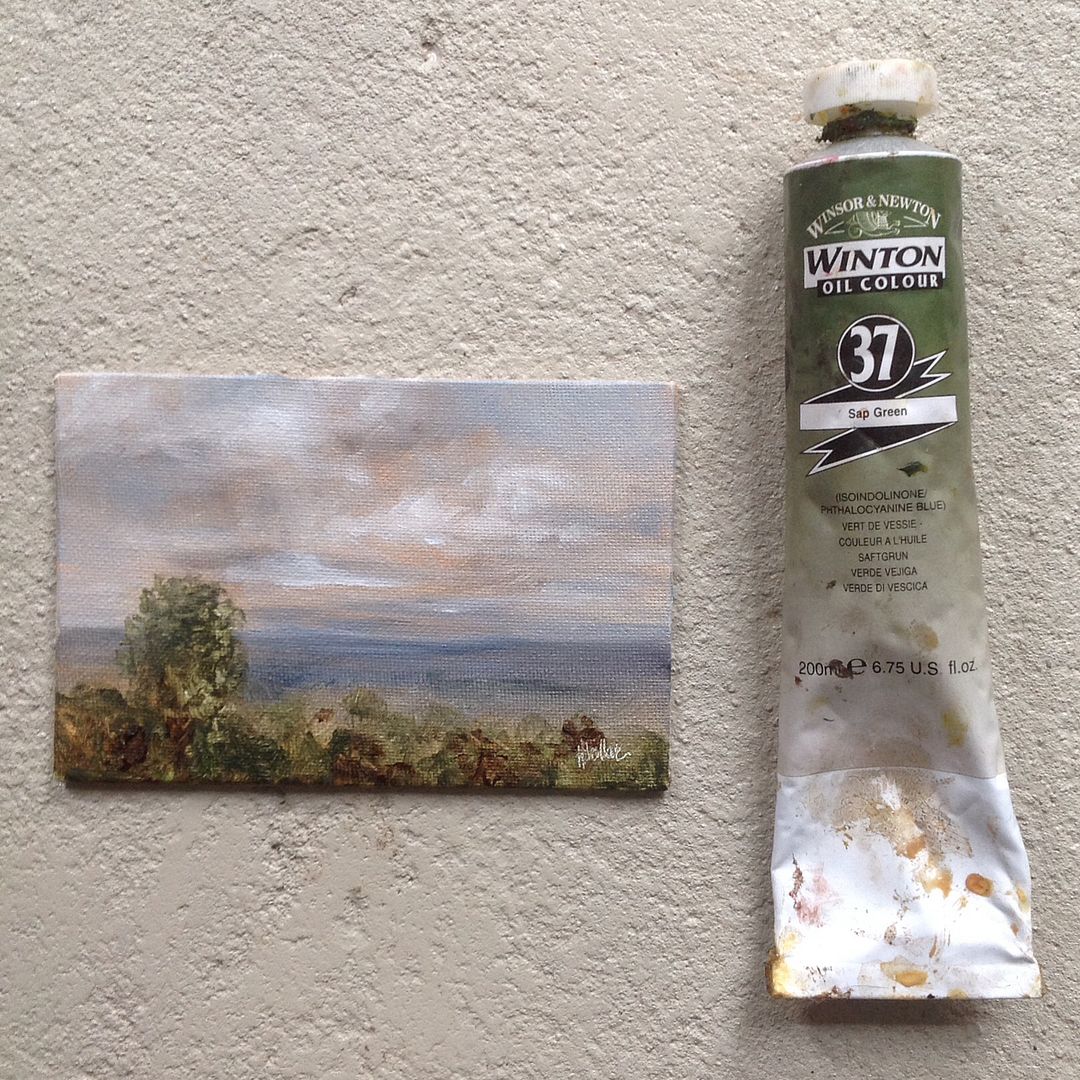 Purchase paintings at
Heidi Shedlock Fine Art
(The online Paintings in the post store will reopen over the weekend once the exhibition closes)