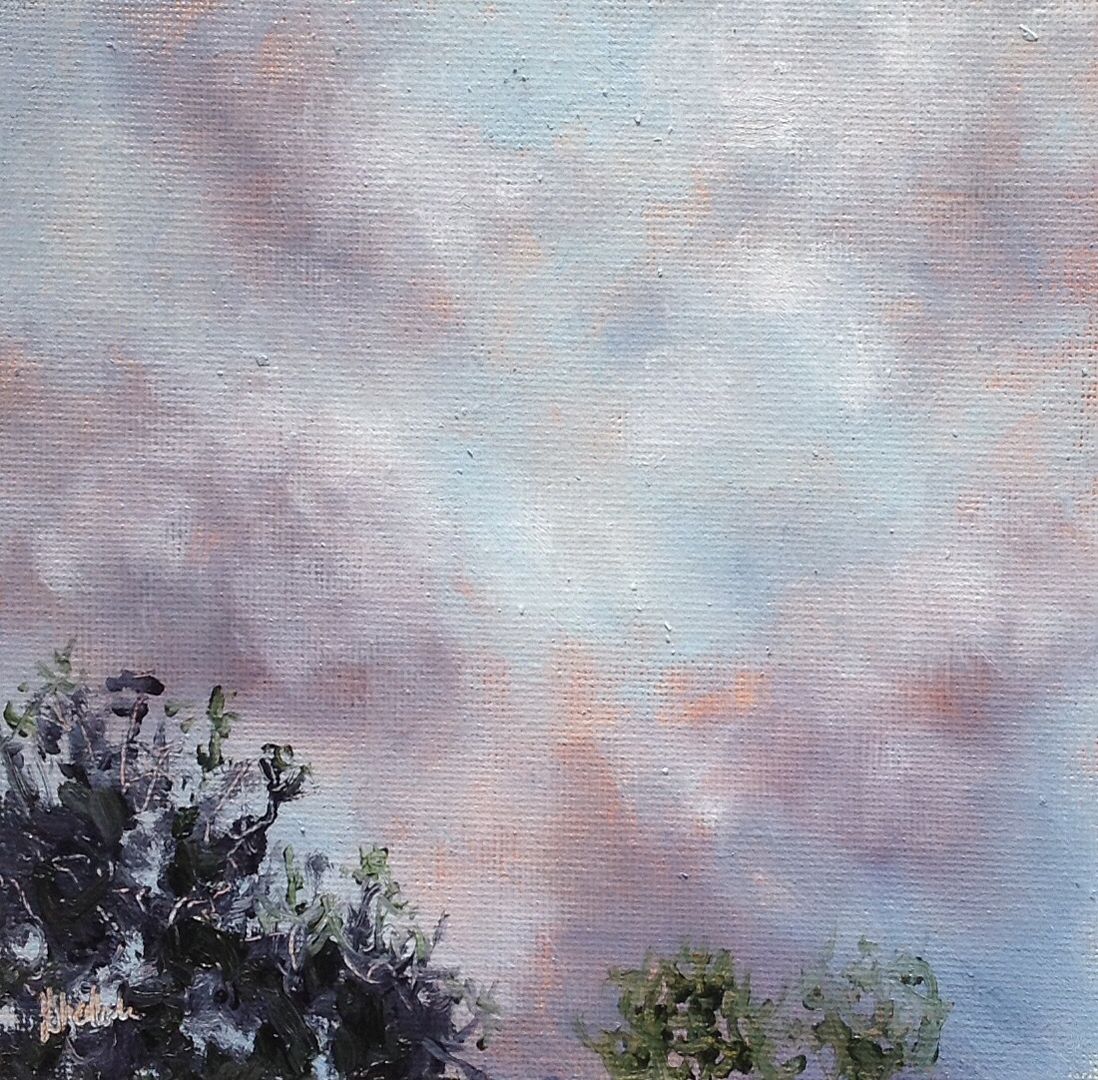 Daily painting #408. 6"x6" oil on primed canvas panel
I would love to tell you that I was lying on the ground looking up at the clouds ....playing those imaginary games that children do....finding shapes in the clouds and making up stories and scenes as the clouds passed by (you did do that as a child right?)...
But instead I was sitting in my nice warm studio looking up out of the window! Today was one of those days when grey clouds hovered and the occasional bit of light pushed through only to be obliterated again by the looming heavy rain clouds. It was one of those days when you carry an umbrella all day in anticipation but nothing seems to happen...
Well as I am writing this evening, the rain is now finally falling outside even though the dark clouds have been teasing all day. The sound and smell of rain are one of my favourite things....
Purchase paintings at
Heidi Shedlock Fine Art
(The online store will reopen over the weekend once the Paintings in the post exhibition closes)