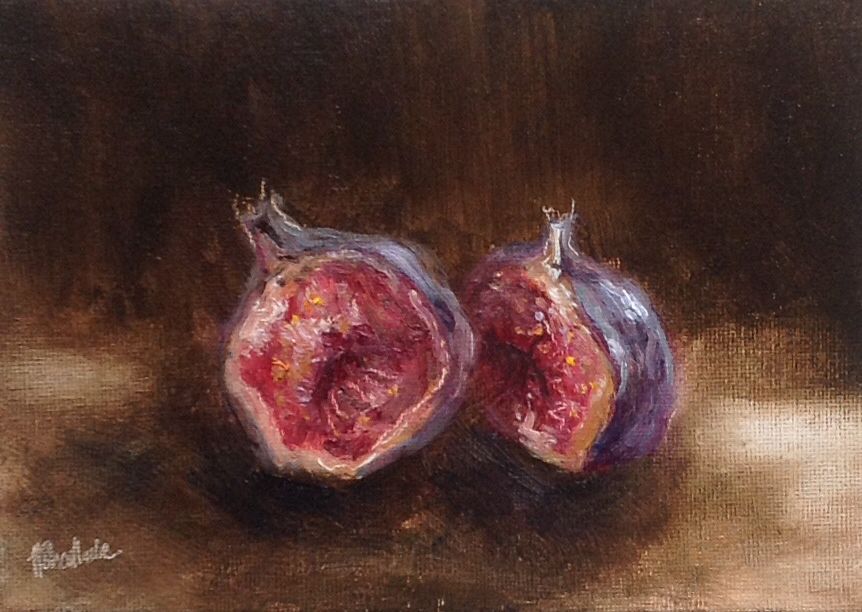 Daily painting #382. 5"x7" oil on primed canvas panel
Juicy, fleshy and sweet! All that's missing is some delicious creamy cheese, crusty bread and a chilled glass of wine!
Two weeks today until the opening of my Paintings in the post exhibition at Gallery 415 in Umgeni Road....hope to see you there if you are in Durban!
Purchase paintings at
Heidi Shedlock Fine Art
(Click on the highlighted writing to view gallery of available daily paintings and for all purchase details )