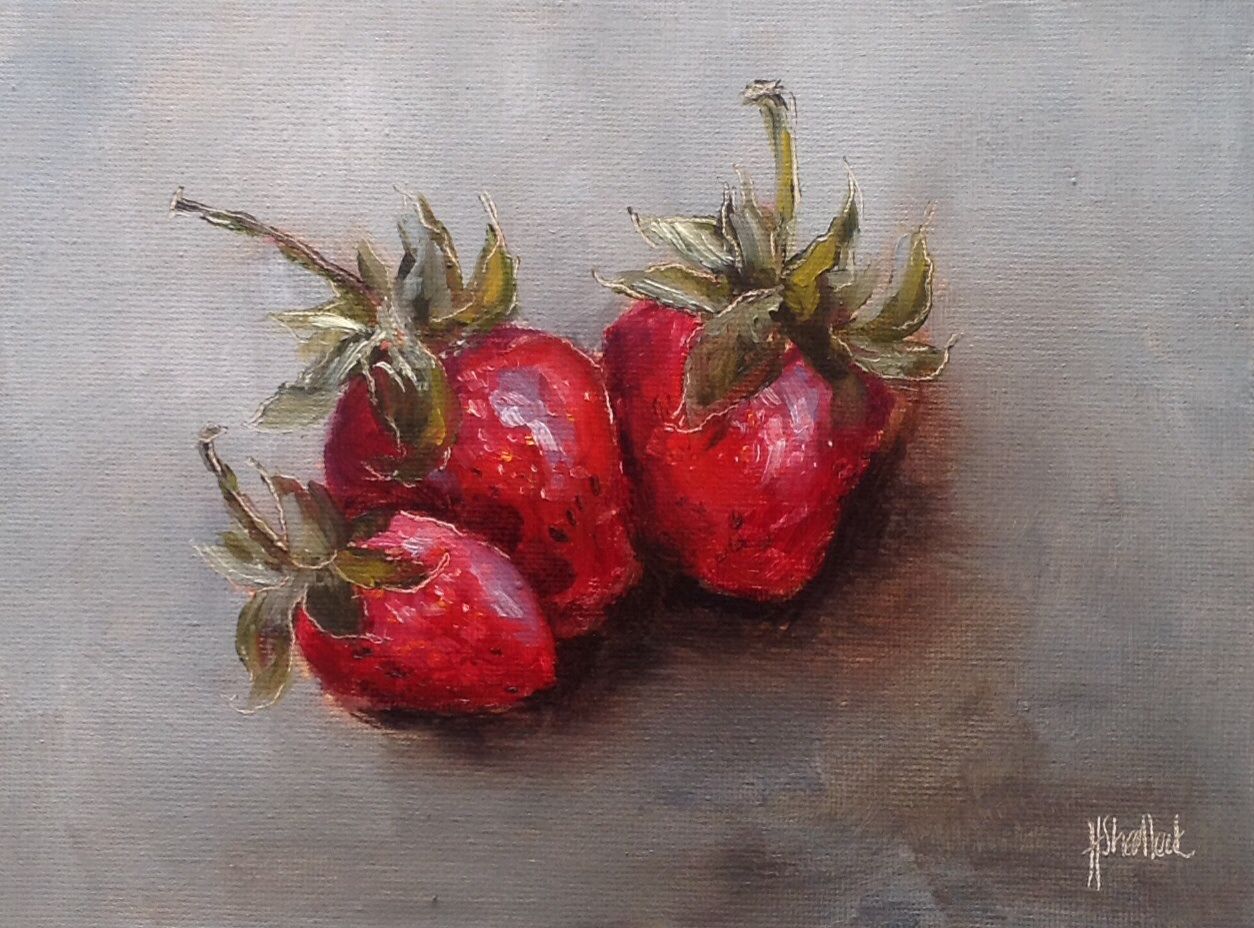 Daily painting #350 6"x8" oil on primed canvas panel
ONLY 15 days TO GO UNTIL I HAVE PAINTED A WHOLE YEAR OF LITTLE DAILY PAINTINGS!!!
These little bright red companions where keeping one another company at the breakfast table this morning ...the last 3 left from a delicious sweet tray of strawberries that I actually bought for the purpose of painting before eating....but they looked so good it didn't quite work out like that! So before the last 3 were eaten they were whisked off to the studio first!
Purchase paintings at
Heidi Shedlock Fine Art
(Click on the highlighted writing to view gallery of available daily paintings and for all purchase details)