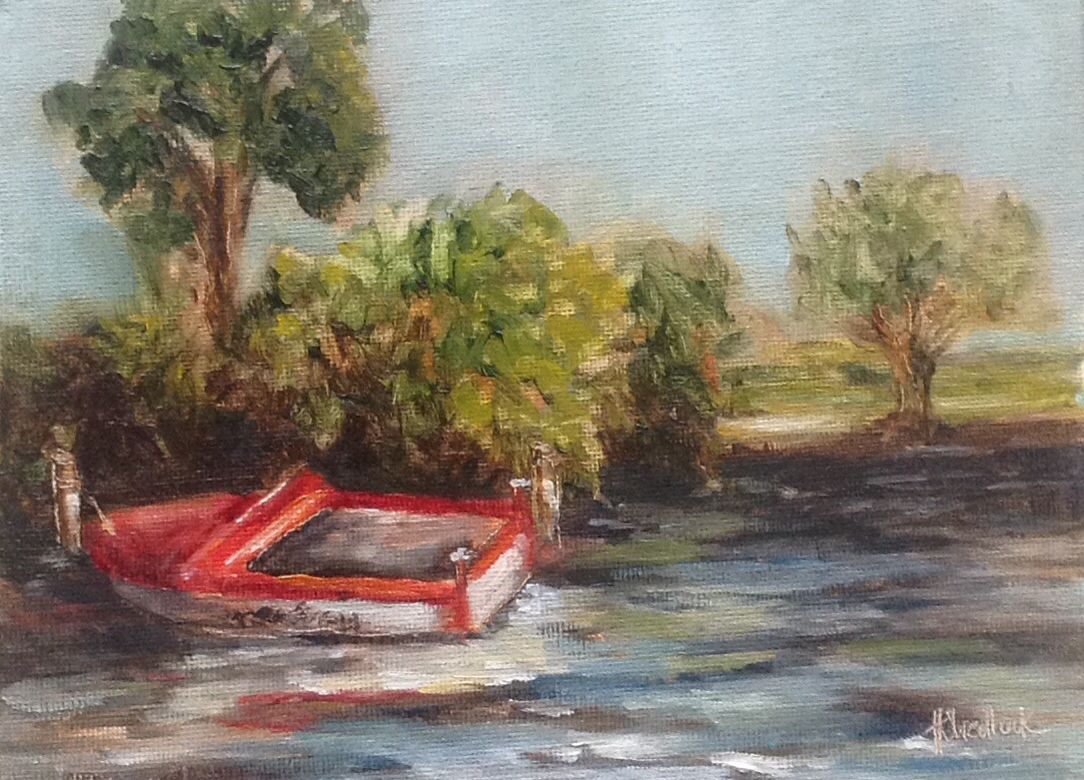 Daily painting #363. 6"x8" oil on primed canvas panel
ONLY 2 MORE LITTLE DAILY PAINTINGS TO REACH 365....I can't believe it!
Yesterday I painted at the Botanical Gardens and took some of the ladies who paint in my studio with me as many of them have never painted plein air and working quickly to capture is a good experience. I mainly wanted them to experience the joy of being outdoors to paint or draw ....it is a soulful experience! I have to admit though to finding a far off hidden, shady spot near the gardens workshop area as the gardens seemed to be teeming with tourists snapping their cameras and talking animatedly to one another in foreign tongues! I didn't feel like having people peering over my shoulder....so hid in a secluded little spot!
The morning was great fun. This is about an hours worth of painting...I wanted to head off into the gardens to find some of the ladies and see how their little paintings or drawings were progressing! We ended the morning off with some tea and a few laughs .....a great way to start the weekend! Thanks to all of the ladies who braved a new experience....hope you enjoyed it!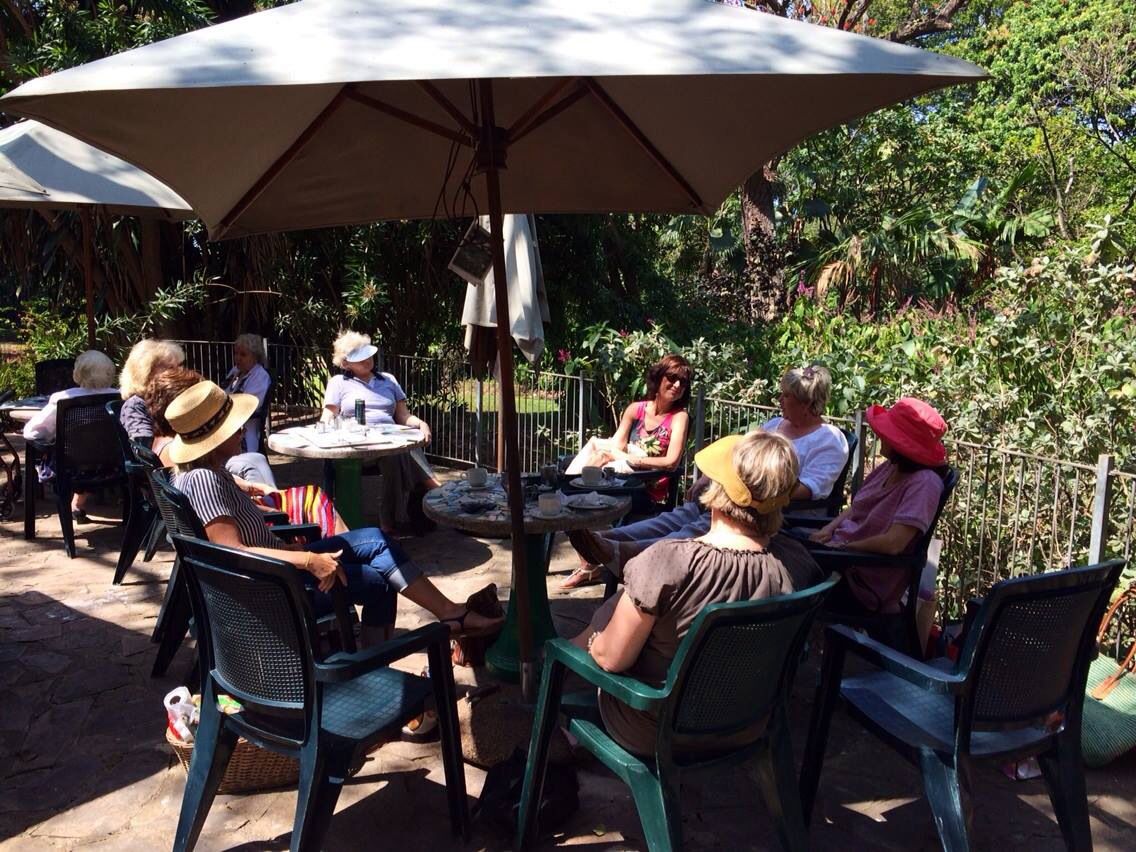 Purchase paintings at
Heidi Shedlock Fine Art