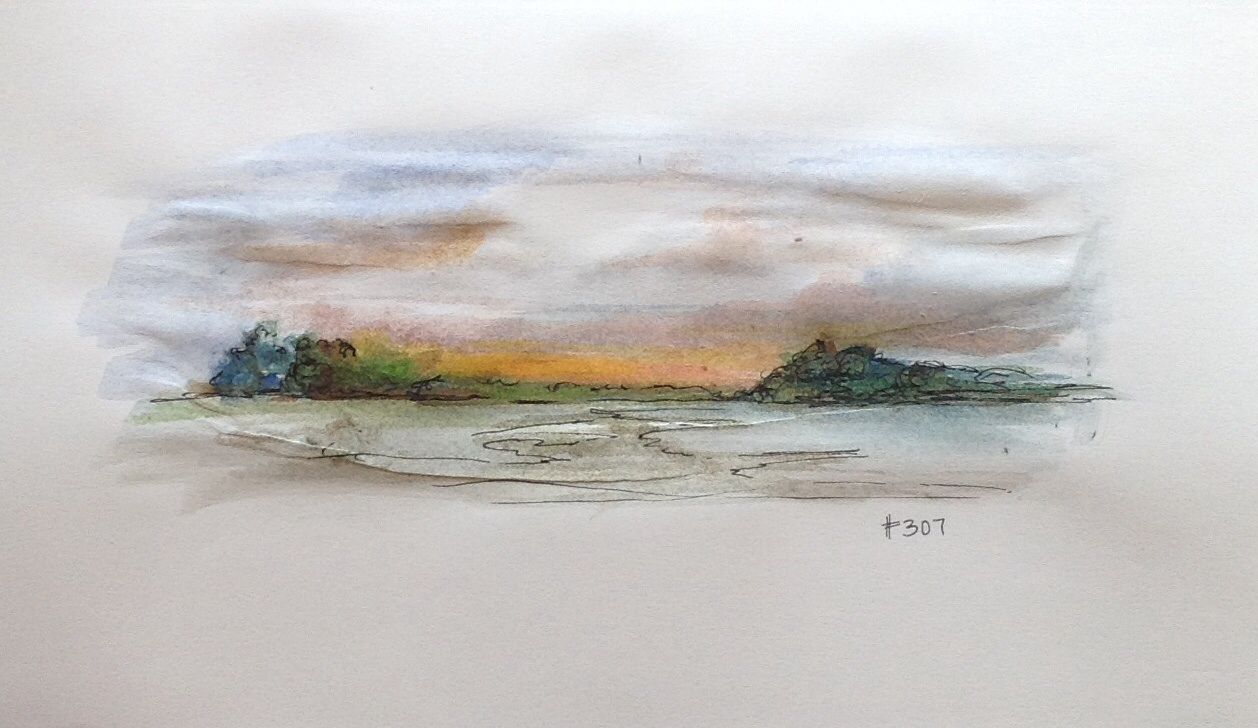 Daily painting #307 watercolor and pen in sketchbook NFS
Congratulations to Andy Swanepoel and Ryan Scott who are the winners of the lucky draw. Thank you both for the orders you placed this week, your free daily painting of your choice will be posted to you along with your order. Thank you too to all the other loyal supporters of Paintings in the post who purchased paintings this week! Your support is much appreciated!
This post is going live online a little later than usual today because the special offer and giveaway only ended at midnight last night and I wanted to do the lucky draw and notify the winners prior to posting it online. I spent most of yesterday getting paintings packaged and ready to be posted and having a little tidy up around the studio! I have not had a chance to use any of the new watercolors, inks or drawing pens that I purchased in the UK and so I decided to have some 'play time' for my daily painting instead of painting with my trusty oils. Problem....my watercolor sketch pad had run out so I worked in my moleskin journal used for drawing....bad plan you will probably think! I was so desperate to use the new materials so I ignored what I knew would happen and went along with it anyway....the paper was too thin to hold the water....it wrinkled and curled and the paint didn't move around at all, it muddied and blotched and did all of those horrible things I knew it would do on the wrong kind of paper! But I didn't mind....as I mention so often, don't let the pressure of feeling that everything you do needs to be a masterpiece stop you from doing something. Paint, play, enjoy, have fun, experiment and most importantly DO IT.....if you happen to have a few pieces that turn out ok along the way, that's an added bonus! The fear of mistakes is our greatest stumbling block....so next time you are scared, nervous or reticent to do something, you probably NEED to do it! Have fun and enjoy your materials....don't worry about who is going to see it or what people will think! If I can share my mistakes and messes online....you can do it too! Do something rather than nothing!
Purchase paintings at
Heidi Shedlock Fine Art