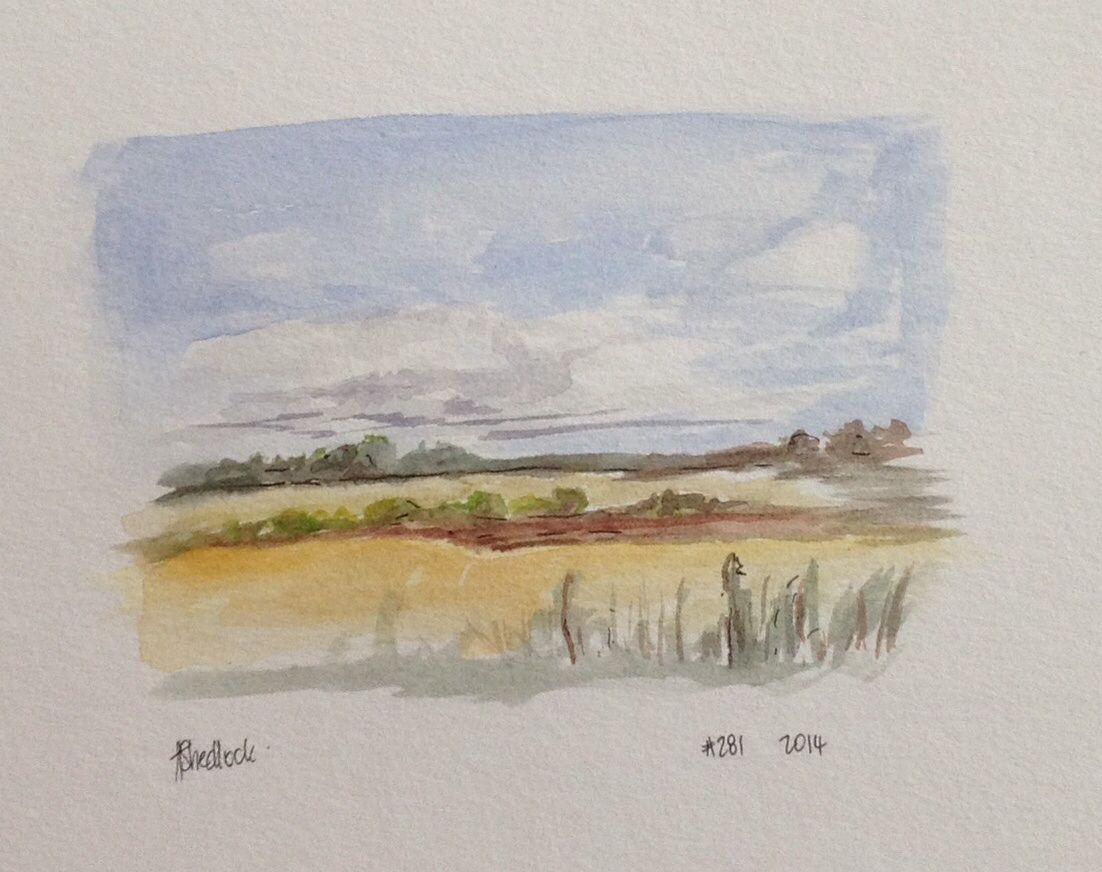 Daily painting #281 watercolor and pen sketch in personal journal NFS
I am afraid for now you are going to have to put up with snippets of little painting sketches from my personal journal...
I have only completed 3 little daily paintings in oils while here (and loads of little watercolor paintings in my journal) and none of them are dry yet!!!! And I leave for home on Wed....the oil paint seems to take much longer to dry here so no more oil painting until I get home....so some little daily entries from my journal....
Purchase paintings at
Heidi Shedlock Fine Art