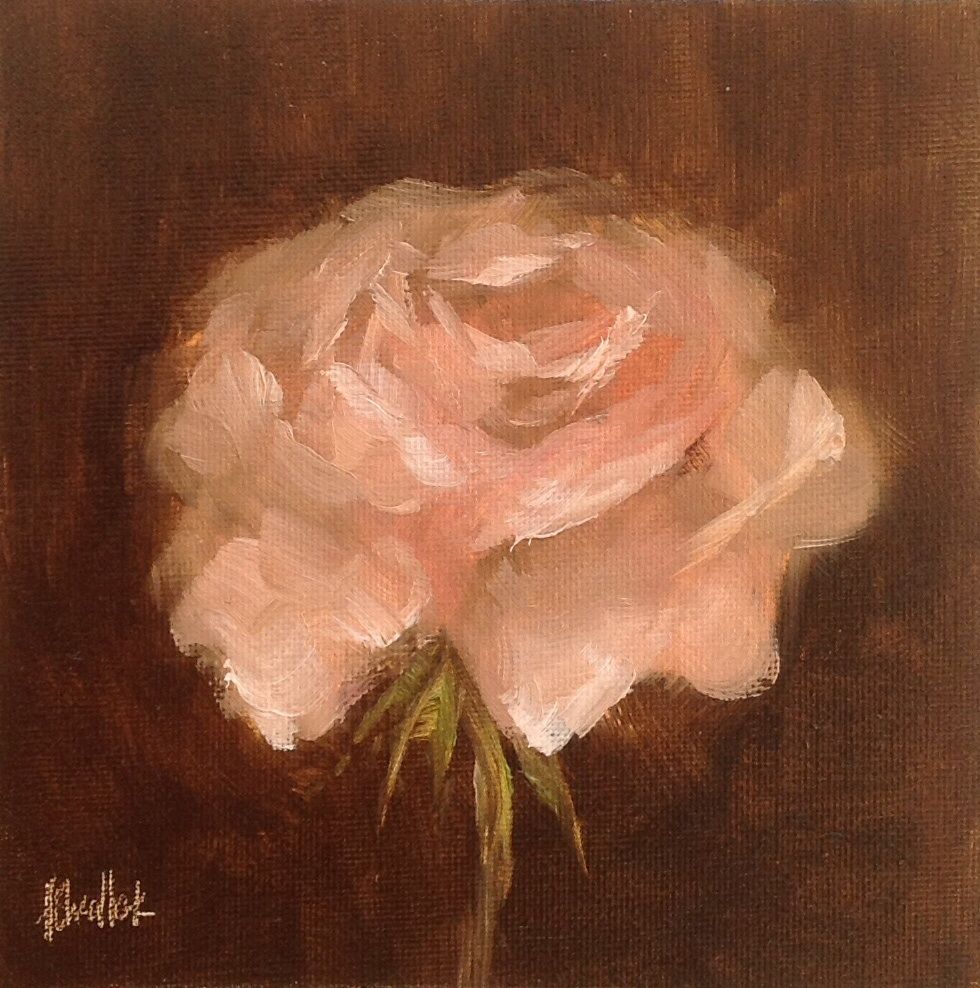 Daily painting #301. 6"x6" oil on primed canvas panel $50
This is the same beautiful rose that is next to my mums's bed. My mum is on the mend and is managing to keep some wholesome food down....even if for now the food all has to turned into a liquid form! It's just so good to have her home and here in my house where I can take good care of her!
If you have not yet read about my SPECIAL OFFER to celebrate reaching 300 daily paintings, here it is....
To celebrate I am going to run another little SPECIAL so if you have had your eye on a little daily painting now is the perfect time to purchase one! For 1 week starting from 26 July (day 300) and ending on 1 August midnight (South African time), I will be offering free postage to anywhere in the world. Anyone who buys a painting will also go into a lucky draw. Two people will win a daily painting of their choice which will be posted to them along with their order. How ever many paintings you have purchased will be the number of entries you will have in the lucky draw. The two lucky winners will be announced on the blog and all orders placed during this special will only be posted once the winners have been notified. So ....place your order with free postage....and watch the blog to see if you are one of two people who will get to choose another painting of your choice for free! You have 24 hours to browse the online store and pick your favorite before someone else does!
South African buyers can contact me privately for direct purchases in SA and for queries on prices in ZAR should you not wish to purchase online. Free postage in SA will still apply for the special. Contact me on heidishedlock@gmail.com
Purchase paintings at
Heidi Shedlock Fine Art